Man caught on video kicking a woman in motel parking lot turns himself in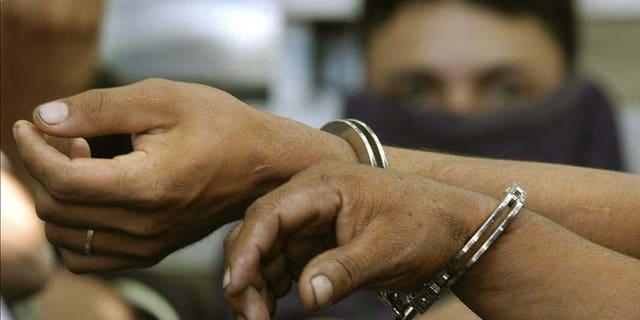 NEWYou can now listen to Fox News articles!
CHULA VISTA, Calif. – A 42-year-old man suspected of kicking a woman in a motel parking lot in Chula Vista turned himself in Thursday morning, according to police.
Chula Vista Police released graphic motel surveillance video from Saturday showing the suspect, identified as Dorian Chavez Anguiano, and an unnamed woman in a parked silver car at 7:05 p.m. The driver is seen hitting the passenger in the face and the passenger fights back by striking him back in the face, police said.
Four minutes later, the two people get out of the vehicle and the man walks around to the passenger side and kicks the woman, who falls to the ground, police said. He then kicks her in the face with enough force to knock her unconscious, according to CVPD Lt. Fritz Reber.
"The kick clearly snaps her head backwards and her body remains motionless as the suspect picks the victim up, puts her back into the car, and drives off," Reber said.
CVPD family protection unit investigators have identified both people and confirmed it as domestic violence, but did not release any details regarding their relationship. Authorities released the video to highlight the seriousness of domestic violence.
Kristen Paruginog, founder of "Break the Silence Against Domestic Violence," said she was disgusted after watching the video. The domestic violence survivor also said domestic violence can only be prevented by raising awareness and teaching both young boys and girls how to have healthy relationships early on.
Paruginog's advice for those in abusive relationships was to seek help. For more information, click here.
For more news go to Fox 5 San Diego
Like us on Facebook
Follow us on Twitter & Instagram