Man arrested trying to steal Magna Carta from Salisbury Cathedral
A 45-year-old man allegedly used a hammer to break the case holding one of the four surviving original copies of the Magna Carta in an attempt to steal the precious artifact on display at a British cathedral, authorities said.
Wiltshire Police revealed Friday alarms went off at the Salisbury Cathedral on Thursday afternoon after a person armed with a hammer tried to smash the glass box surrounding the medieval document, which dates back to 1215.
"A man matching the description given by witnesses was arrested on suspicion of attempted theft, possession of an offensive weapon and criminal damage," police said in a statement. "The Magna Carta has not been damaged and nobody was injured in the incident."
The suspect has not been identified or charged.
The dean of the cathedral told the Associated Press the suspect was able to smash through one of the two protective glass screens housing the precious document. He praised the "courageous" staff members who he said were able to restrain the man for 12 minutes before police arrived.
"He walked out of the Chapter House and tried to leave the cathedral via our work yard and he was detained there and retained until police arrived," the Rev. Canon Nicholas Papadopulos said.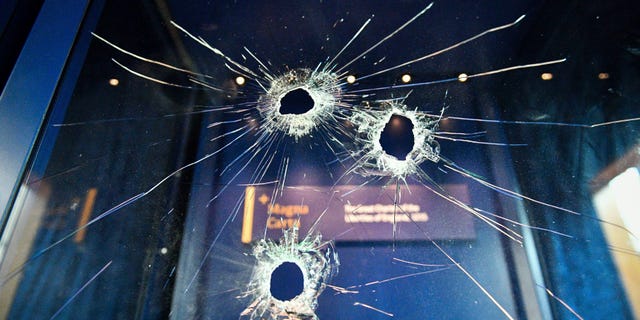 The Magna Carta – Latin for "Great Charter" – was granted by King John in 1215 during a time of political crisis in medieval England. The document has become an enduring symbol of the rule of law.
Only four copies of the Magna Carta remain, and Salisbury Cathedral claims to have the best preserved original manuscript. This copy of the Magna Carta was installed in a glass display cabinet marking the 800th anniversary of the sealing of Magna Carta at Runnymede in 2015.
While the document itself was not hurt during the incident, its display case was damaged. The cathedral said the Magna Carta will be taken out of public view for the moment.
"We are very sorry that, for the time being, our copy of the Magna Carta will not be available to visitors and will have it back on display as soon as we can," the cathedral said in a statement.
The other original copies are at Lincoln Cathedral and the British Library in London, which has two in its collection.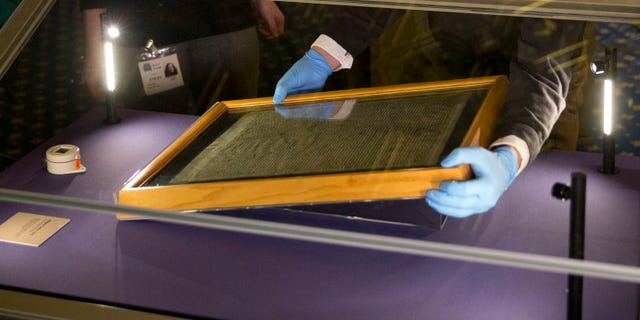 Salisbury Cathedral has been in the news recently because two Russians accused of carrying out the nerve agent attack on ex-spy Sergei and Yulia Skripal claimed during a TV interview in September that they had traveled to Salisbury to see its "famous cathedral," not to poison anyone.
In addition to the rare Magna Carta, the cathedral is known for having the tallest cathedral spire in Britain.
The Associated Press contributed to this report.