Malaysian Model Escapes Caning Punishment for Drinking Beer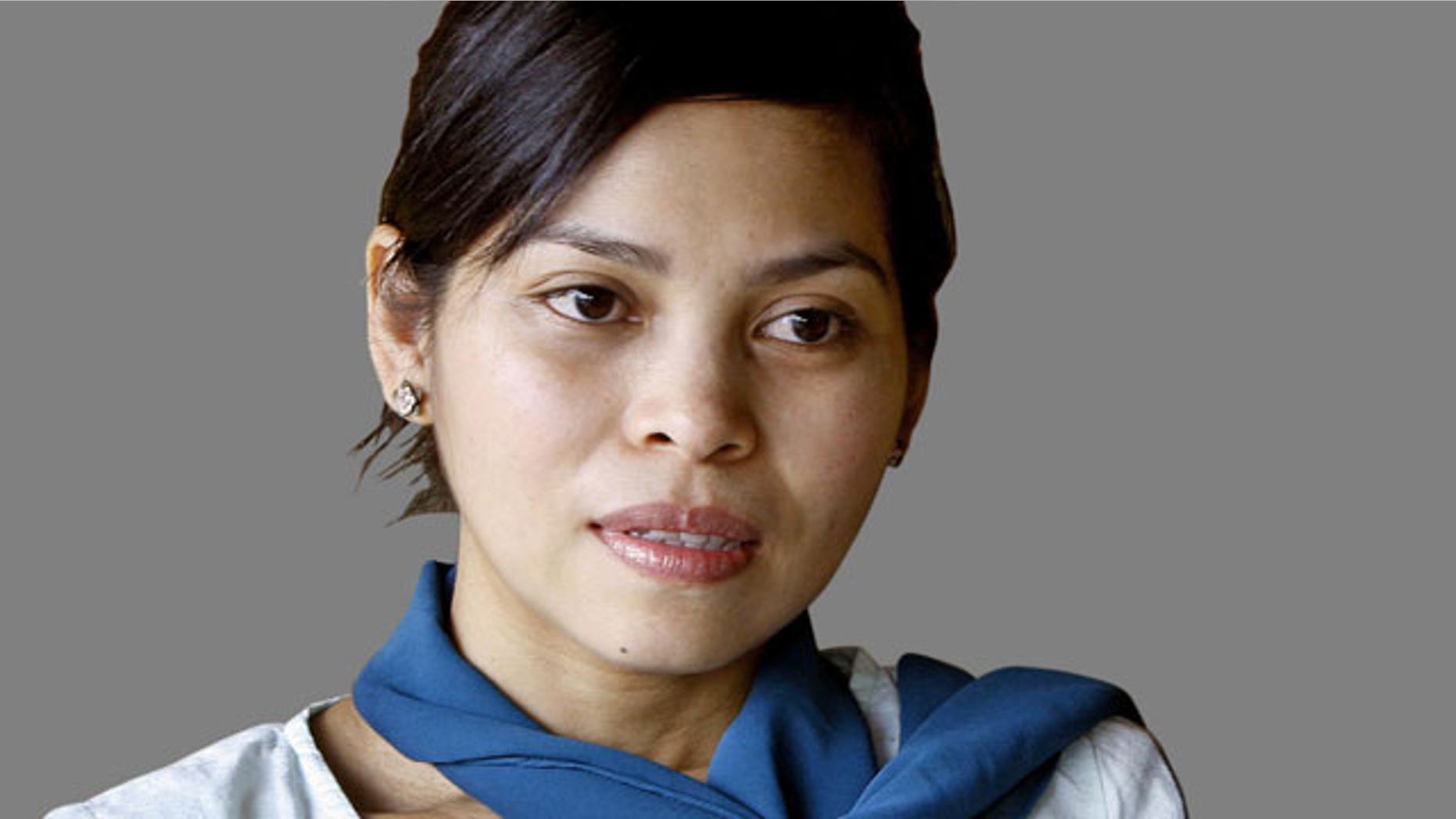 A Malaysian Muslim model who faced a caning for drinking beer in a case that grabbed headlines around the world has had her sentence reduced to community service, her father said Thursday.
Kartika Sari Dewi Shukarno, 33, was sentenced last year under Islamic law to six lashes and a fine by a religious court in the moderate Muslim-majority country, triggering outrage among human rights groups.
Kartika's father Shukarno Mutalib said however that the ruler of the central state of Pahang, where Kartika was caught drinking in a hotel bar, had decided to commute the sentence, according to a letter to the family this week.
"The sultan has decided that the caning sentence will be substituted with a three-week community service at a children's home in Pahang from April 2," Shukarno told AFP.
Alcohol is widely available in Malaysia but is forbidden for Muslim Malays, who make up 60 percent of the population. They can be fined, caned, or jailed for up to three years but prosecutions are extremely rare.
Kartika, a part-time model and mother-of-two, would have been the first woman to be caned under Islamic law in Malaysia but in a surprise move, three other women were caned in February for having sex out of wedlock.
Shukarno said he would hand his daughter over to the religious authorities in Pahang on Friday, adding: "I respect the sultan's decision."
The move came after Kartika had an audience with the Pahang royals in March to discuss her case. The sultan has the power to grant Kartika a pardon even though she did not ask for one.
Under Malaysia's monarchy, the state sultans -- who take turns to serve for five years as king -- are also in charge of religious affairs in their state. Kartika has stared down religious authorities by refusing to appeal against her sentence, and had challenged them to cane her in public quickly.
Her case fueled a debate over rising "Islamization" of the multi-ethnic country, but despite the avalanche of criticism including the government saying the sentence was "too harsh", an appeals panel upheld the sentence last year. Religious authorities could not be reached for comment immediately to confirm the reduction in the sentence.
"Kartika was expecting a caning, she is surprised by this development as she will be separated from her children for three weeks, but we respect the sultan's decision," Shukarno said.
Malaysia, a multicultural nation which is also home to large ethnic Chinese and Indian communities, has a dual-track legal system and Islamic courts can try Muslims for religious and moral offences.
Islamic scholars, who have mostly backed the sentence, had said the punishment would be carried out when Kartika was fully clothed and with a cane that is smaller and lighter than the heavy length of rattan used in criminal cases.