Malaysia deports 32 Taiwanese to China, draws protest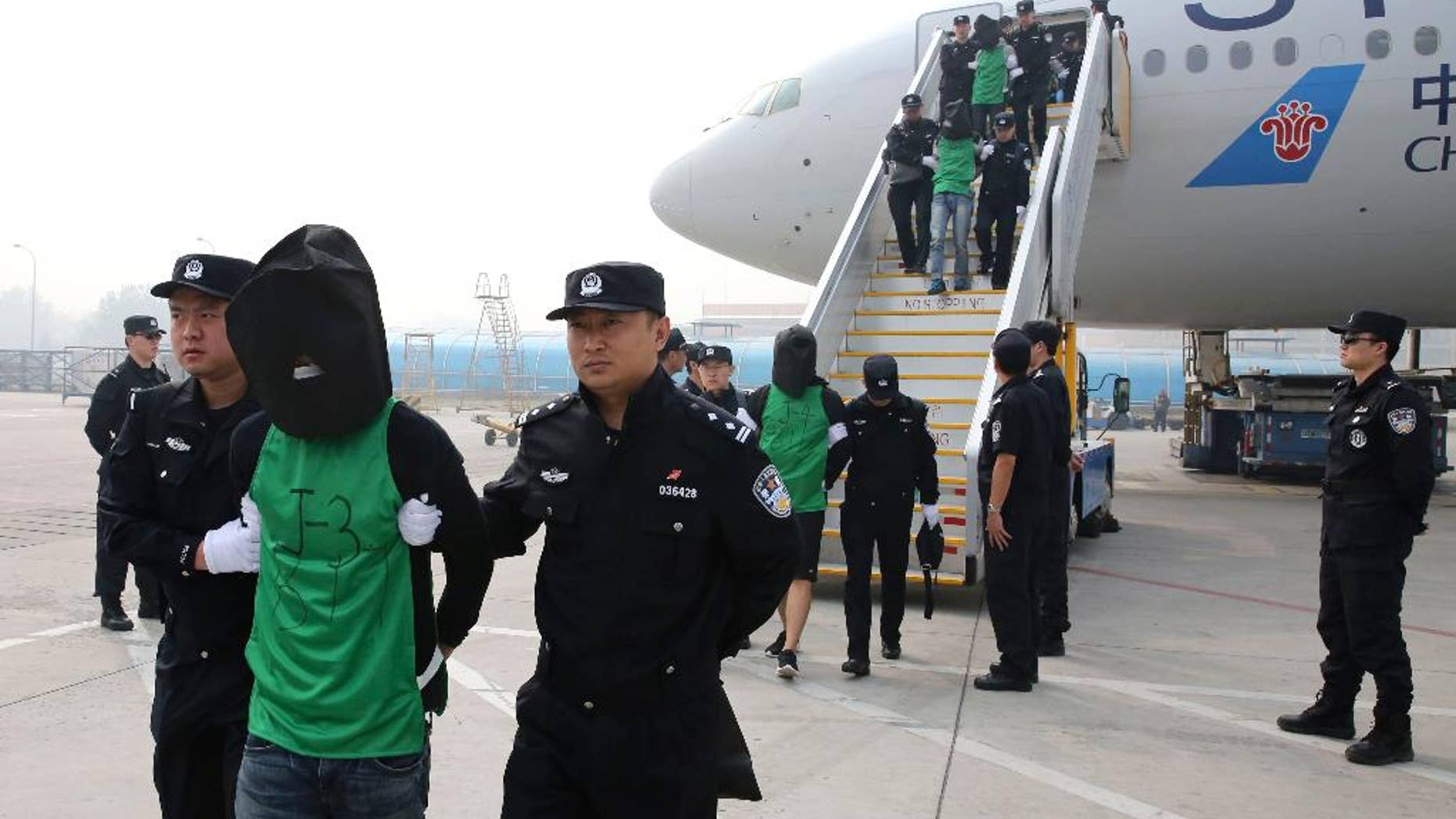 BEIJING – Taiwanese officials have protested Malaysia's deportation of 32 of the self-ruled island's nationals to China to face wire fraud charges.
The deportation follows the sending of nearly four dozen Taiwanese from Kenya to China last month, a case that has raised concerns Beijing is exerting diplomatic pressure over the island it considers its own territory.
The Taiwanese Cabinet, in a statement late Saturday, says China pressured Malaysia to deport the Taiwanese wire fraud suspects to the mainland.
The island's foreign ministry lodged a protest with Malaysia for taking that action despite Taiwanese officials' efforts to negotiate and said the deportations would hurt relations.
China claims jurisdiction in these cases because it says the victims of the alleged fraud were residents of mainland China.