Mafia 'boss of bosses' Salvatore 'Toto' Riina dies in prison at 87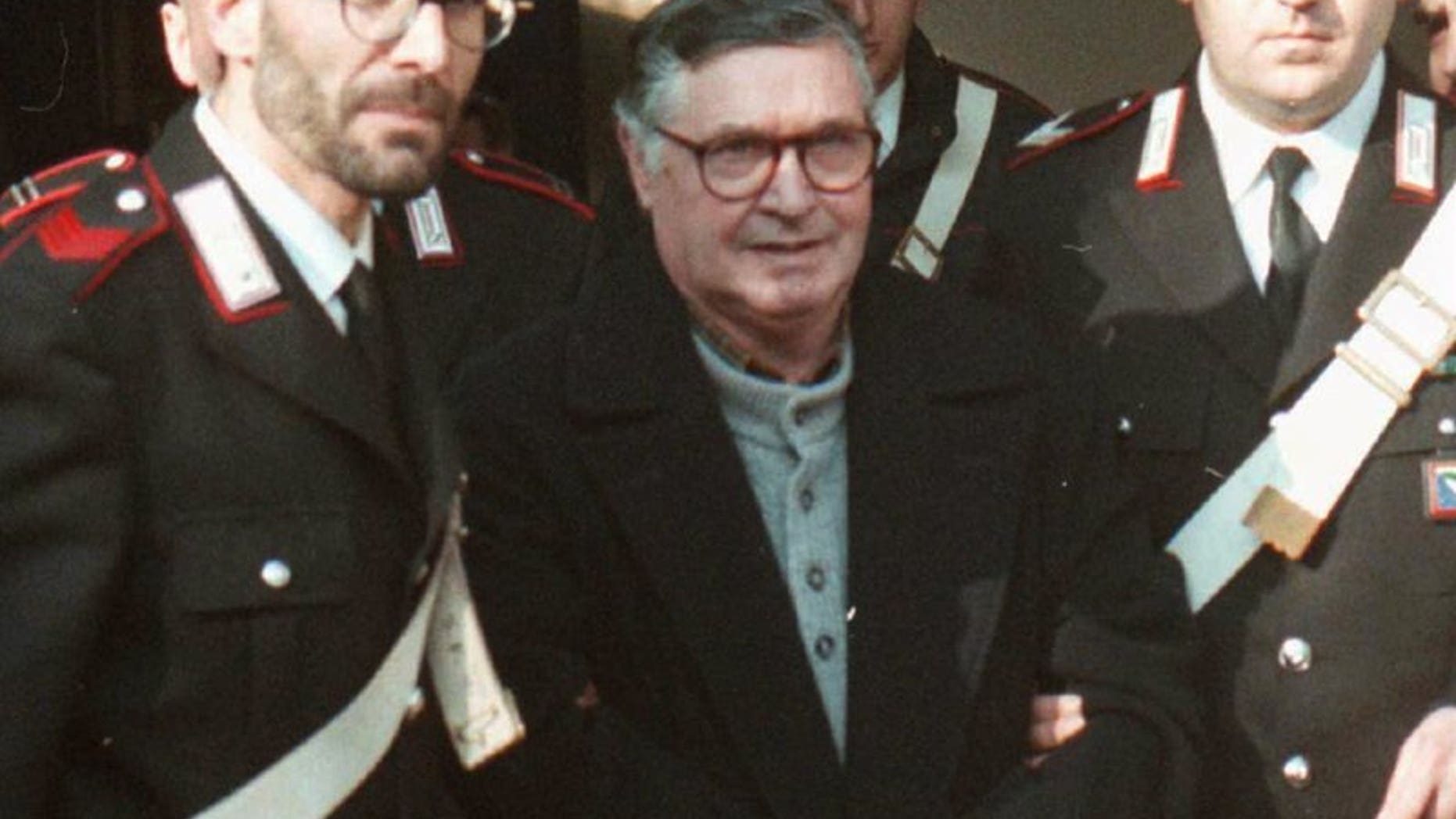 One of Sicily's most notorious Mafia "boss of bosses," Salvatore "Toto" Riina, died early Friday while serving multiple life sentences for plotting the assassination of Italian prosecutors and law enforcement trying to the Cosa Nostra.
The Italian media reported that Riina, 87, died just hours after the Italian justice minister allowed family members to visit him  Thursday for his birthday. Riina had been placed in a medically induced coma and his health deteriorated after two surgeries.
Monreale Archbishop Michele Pennisi, who serves the community in Riina's hometown of Corleone, said Friday that the mobster's death "ends the delusion of the Cosa Nostra boss of bosses' omnipotence," but warned that although Riina is dead, "Mafia has not been defeated" and "we should not let down our guards."
Pennisi added that it he was not aware if the family seeks to transfer the mobster's body to the hometown, noting that a public funeral would not be allowed in such event as Riina was a "public sinner" and only a "private prayer in the cemetery will be considered" if family members express their interest.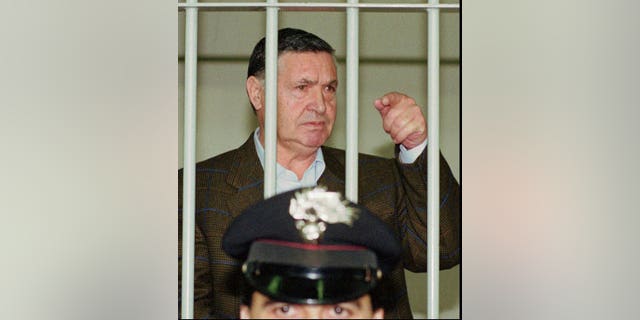 Rinna, who was among the top Cosa Nostra Mafia bosses and led the criminal empire for more than two decades, was serving 26 life sentences for murder convictions. He was imprisoned in 1993 and was placed in isolated sections of prisons with restricted time outside his cell.
He rose through the ranks of the Cosa Nostra by turning his rivals against each other and then backing out while they engage in bloodshed. Riina went underground in 1969 after the government ordered him to leave the country after serving a five-year prison sentence for Mafia association.
For decades, Riina ignored and mocked authorities, entering and leaving Italy as he pleased and ordering murders of top anti-Mafia authorities.
Italian authorities have also accused the mobster of masterminding a plan to assassinate country's prosecutors, police officers and others who were working against the Cosa Nostra. The plan, however, failed and led to his capture.
After being captured, Riina declined to cooperate with the authorities.
The Associated Press contributed to this report.