Lost at sea for 37 years, wedding ring returned to Spanish couple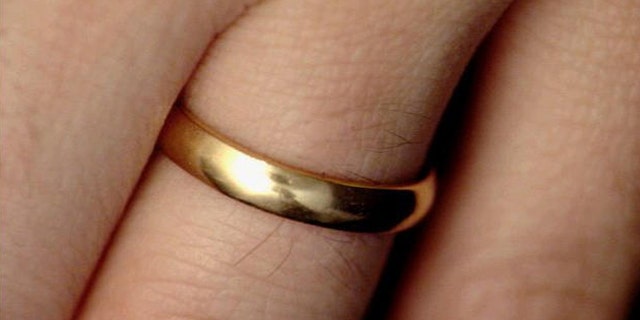 NEWYou can now listen to Fox News articles!
A scuba diving instructor from Spain knew she had stumbled upon a mystery when, during one of her visits to the sea floor last month, she spotted a wedding ring – so old, she said, it was covered in sediment and blended in perfectly with the Mediterranean deep.
According to the inscription on the inside, the gold band belonged to someone who got married on Feb. 17, 1979.
After carefully cleaning the ring, Jessica Nisos set out to find the owner of the very personal treasure. In a Aug. 4 Facebook post, which would eventually get 80,000 shares, Nisos explained, "It is important to me to return it."
"I found a wedding ring diving off the island of Benidorm," she wrote. "I wish I could give it back to the owner. It has been lost for a long, long time because it was covered in sediment."
She went on to reveal part of the writing on the ring — to foil scammers, she mentioned the date on the ring, but not the name engraved next to it: "Juani."
A month went by with many responses but none she considered serious. So she posted a new message, similar to the first one, saying she was looking for a couple who had married on that date and "had visited Benidorm Island."
"Many thanks to all. Please share this," she requested.
Nisos' perseverance paid off. A couple of weeks ago, the post landed on the Facebook feed of the niece of Agustín and Juani Aliaga, who had indeed married on Feb. 17, 1979. Agustín lost the ring while swimming off Benidorm Island the following summer.
"When my wife told Jessica her name, Jessica began shouting with excitement," Agustín Aliaga said.
"It was a pleasant surprise," the 60-year-old resident of Utebo, near Zaragoza, told Heraldo newspaper. "More than the material value, the most important thing is symbolic and emotional, as it is the ring that we were married with."
He explained that the couple sent Jessica a photocopy of their family register and a picture of the matching wedding rings they had, "so that she could see it was totally true."
The last act of this love story will take place on Sept. 26, when the couple of 37 years meet with Nisos in Zaragoza.
Like us on Facebook
Follow us on Twitter & Instagram