Lord's Prayer In Venezuela Invokes Chavez: 'Lead Us Not Into Temptation Of Capitalism'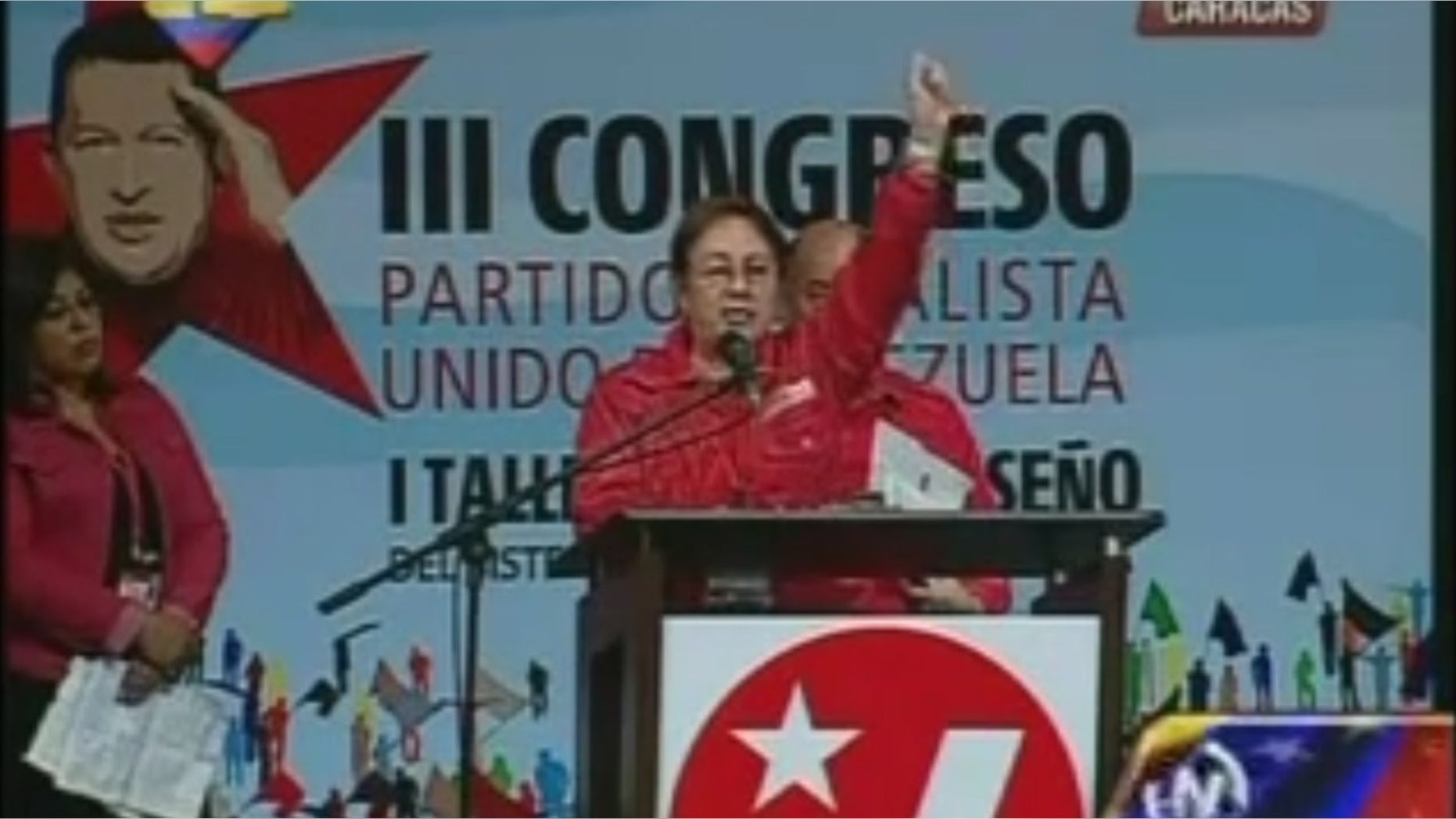 In Venezuela honoring late President Hugo Chavez is nothing out of the ordinary, so it was not unusual for a congresswoman of Chavez's political to pay homage to her former leader.
It was what she said that is raising eyebrows.
At an event in Caracas Monday, Maria Estrella Uribe said the Lord's Prayer, changing the words to dedicate it to Chavez, because they could not "leave without this spiritual commitment," according to La Patilla.
"Our Chavez, who art in Heaven, in earth, in the sea and in us the delegates," Uribe started in Spanish. "Hallowed be Thy name, Thy legacy come to us to take to the people … gives us today your light to that it guides us all days and lead us not into the temptation of capitalism, deliver us from evil, oligarchy and the crime of smuggling, for centuries of centuries. Amen."
She finished her prayer with the usual "Viva Chavez."
The controversial Hugo Chavez died in March of 2013 after a long battle with cancer.
Venezuela's food shortage is so bad the country is mandating that people scan their fingerprints at grocery stores in order to keep people from buying too much of a single item.
In announcing the plan last month, President Maduro did not say when the system would take effect, but other administration officials suggested it could be in place by December or January.
The move was met with skepticism. Critics said the new system is tantamount to rationing and constitutes a breach of privacy. Others simply wondered if anything short of a systemic overhaul of the economy could help the socialist South American country's chronically bare shelves.
Venezuela has been grappling with shortages of basic goods like cooking oil and flour for more than a year. In the spring, the administration tried out a similar system in government-run supermarkets on a voluntary basis.
Follow us on twitter.com/foxnewslatino
Like us at facebook.com/foxnewslatino