Looters' paradise? Lawlessness reportedly rampant in Caribbean islands devastated by Hurricane Irma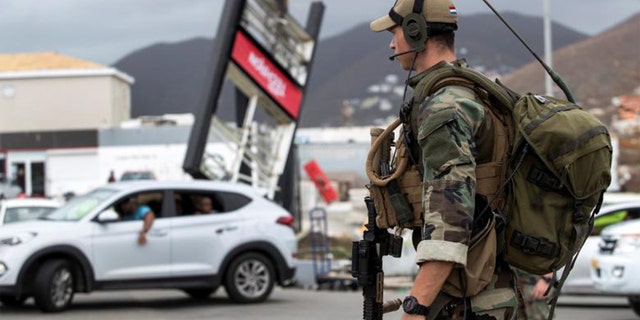 Business owners on one of the Caribbean islands ravaged by Hurricane Irma say the government needs to send in the Marines -- literally -- and increase patrols to combat the thieves and looters running rampant at Sint Maarten's shopping destination.

Elsewhere on the island, men armed with guns and machetes are terrorizing residents and tourists alike, while some wait on piers to steal the bounty of boats and ships carrying aid to the devastated community.
"We can't sleep in peace because of the thieves," Yovanny Roque, 48, said.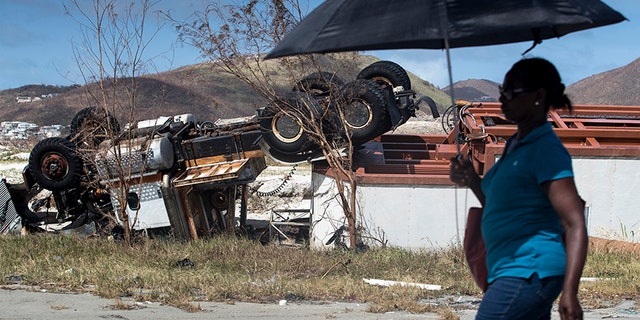 Residents of the small island - divided in the 17th century into the French territory of Saint-Martin and the Dutch territory of Sint Maarten – say they have to hide inside their homes and in makeshift shelters as night falls, fearful of robbers roaming the streets.
On Frontstreet, a shopping destination for the thousands of tourists who arrive via cruise ships each year, looters broke into a customs office and stole arms, according to reports.
Anthea Turner, a tourism and cruise expert who has worked with business owners on St. Martin for more than 19 years, told Fox News on Tuesday that looters were going storefront to storefront stealing all they could.
The Caribbean tourist destination has been working its way out of the wreckage heaped on it last week by Irma, churning as a full Category 5 storm when it blasted the island. Cars lie tossed upside down, large boats lean sideways on dry land and debris from businesses and homes fill the streets.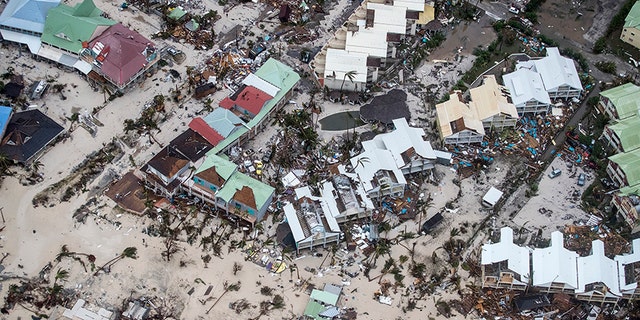 Some say the destruction is on a "biblical scale."
Reports of rampant looting broke just hours after the devastating storm.
Massimiliano Napoliello, the manager at a bar at Sonesta Maho Resort, wrote on Facebook over the weekend: "The situation in SXM is a HELL!!!"
"They are completely isolated and there are CRIMINALS carrying GUNS AND KNIVES SHOOTING and looting all over! NOTHING IS WORKING, THERE ARE NO RULES, THERE IS NO LAW AND NO PROTECTION RIGHT NOW!"
There have been reports out of St. Martin of residents brawling in the streets over supplies and of residents arming themselves with machetes to defend themselves. One solider said he was stopping attempted lootings every ten minutes, the Daily Mail reported.
Adam Lynch, an American rescued from St. Martin, told Fox News on Tuesday the destruction on the island is far worse than imagined.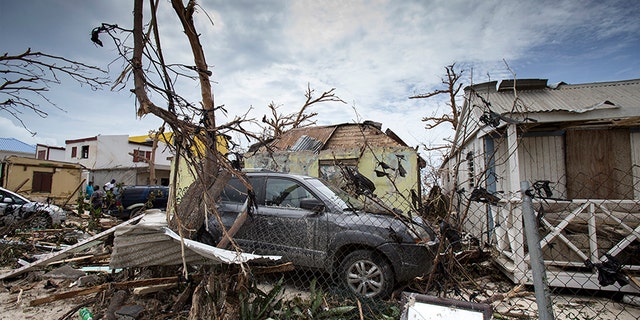 "We heard of people coming into different hotels posing as tourists and stealing everything," he said.
Dutch King Willem-Alexander, who arrived on Monday, said the scenes of devastation he witnessed on St. Martin in the hurricane's aftermath were the worst he had ever seen.
In images broadcast by Dutch national network NOS, Willem-Alexander said: "I've never experienced anything like this before and I've seen a lot of natural disasters in my life. I've seen a lot of war zones in my life, but I've never seen anything like this."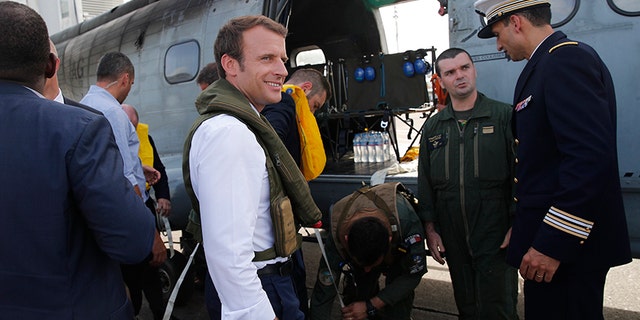 More than 1,200 American citizens have been evacuated from the island. The United States does not have a consulate on St. Martin, making it difficult to gather information about Americans still on the island.
In response to growing unrest, French and Dutch police have sent extra officers and military personnel to St. Martin to help contain looking. About 1,500 French troops, police and emergency workers are already on the ground and 500 others are expected to arrive in the coming days, French authorities said.
Turner said things have gotten slightly better since the days directly following the storm, however, looters still have more control of the streets than the police.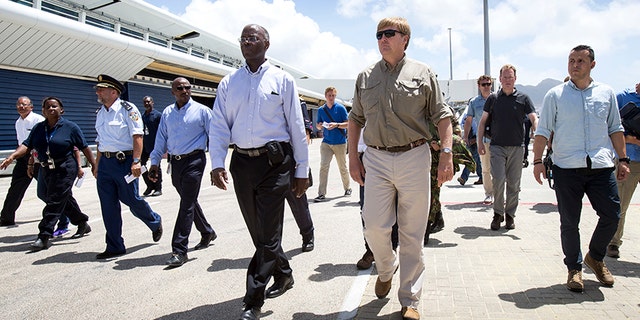 "As of yesterday, people told me 'we desperately need more Marines. We desperately need more supplies,'" she added.
Similar stories have emerged from nearby islands ravaged by the storm.
In the British Virgin Islands, Sir Alan Duncan, the UK's foreign minister, said more than 100 prisoners escaped when Irma hit, the BBC reported.
He told prime ministers there had been a "serious threat of the complete breakdown of law and order."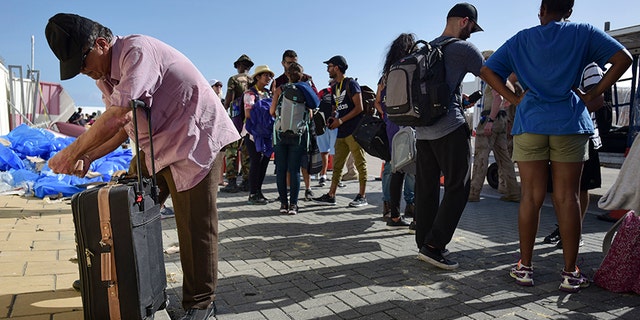 Royal Marines have been sent to BVI to "protect the Governor," he added.
Sam Branson, the son of Virgin tycoon Richard Branson, whose luxury resort in the British Virgin Islands was destroyed in the storm, warned of 'civil unrest' and said prisoners had escaped.
FEMA director Brock Long downplayed reports of lawlessness at the U.S. Virgin Islands and Puerto Rico.
"There is not widespread security issues across those islands," he said Tuesday, adding that military police on the island are maintaining safety and security. "We're making progress."
The Associated Press contributed to this report.