Longtime Gambian ruler now refuses to step aside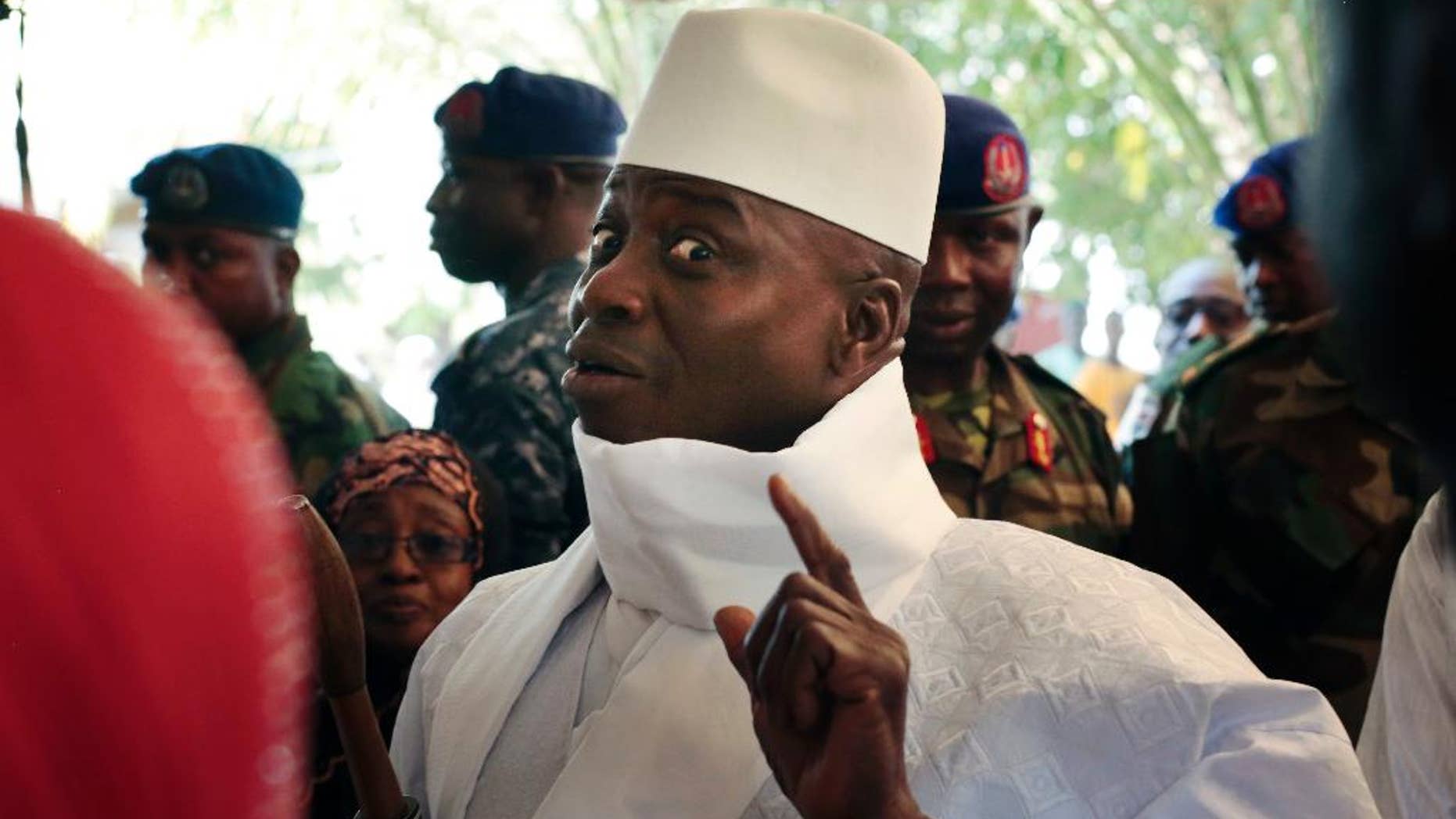 DAKAR, Senegal – Gambia's ruler of more than 22 years now says he won't accept defeat in the presidential election, reversing course a week after he conceded defeat.
In a speech on state television, President Yahya Jammeh said that investigations had revealed voting irregularities that he called unacceptable.
"I hereby reject the results in totality," he said in his address that aired late Friday.
Jammeh's decision to concede defeat to Adama Barrow had prompted Gambians to sing and dance in the streets crying "Freedom!"
The Jammeh regime has long been accused of imprisoning, torturing and killing its opponents, according to human rights group.
Jammeh had agreed to hand over power to Barrow in January. There was no immediate reaction from the president-elect or his party.