London Mayor Boris Johnson backs campaign to leave EU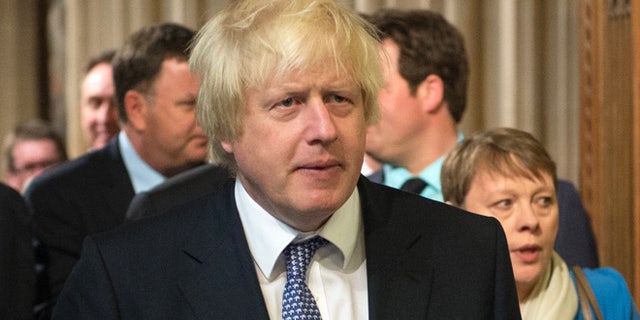 Boris Johnson has revealed he will campaign for Britain to leave the EU in a major blow to the Prime Minister.
The decision by the London Mayor ends months of speculation and represents a huge coup for the Leave campaign, given his broad appeal among voters.
Mr Johnson informed the PM by text just nine minutes before making his statement.
While he told reporters David Cameron had done "fantastically well" in the deal he reached with Brussels, he added no one "could realistically claim that this is fundamental reform of the EU".
Mr Johnson said: "The last thing I wanted was to go against David Cameron or the Government, but after a great deal of heartache, I don't think there's anything else I could do.
"I will be advocating Vote Leave ... because I want a better deal for the people of this country to save them money and to take back control."
He added: "What I won't do is take part in loads of TV debates against other members of my party and I was told what the Prime Minister had to say this morning about not sharing platforms with George Galloway and other individuals, and I won't do that either."
Mr Johnson also rejected his move was connected to his leadership ambitions.
UKIP leader Nigel Farage said he was "delighted" at Mr Johnson joining the Leave campaign.
But Lord Heseltine issued a statement criticising Mr Johnson, saying: "If it takes you this long to make up your mind about something so fundamental and you still have questions, then surely the right option is to stay with what you know rather than risk our economy and security."
Mr Johnson joins six other ministers who attend cabinet in backing the campaign to leave after Mr Cameron called a referendum on June 23.