Local Chinese bureau probing controversial Shaolin Temple abbot over online allegations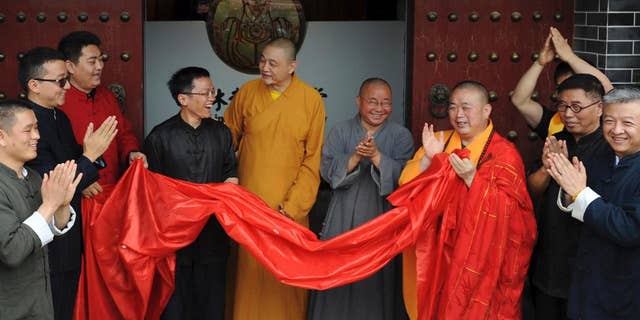 NEWYou can now listen to Fox News articles!
BEIJING – The controversial abbot of China's famed Shaolin Temple is under investigation over online allegations of misbehavior.
The religious affairs bureau under the Denfeng city government says it was asked by the national body to look into claims made against Master Shi Yongxin.
The one-sentence notice was issued late last week and viewed on the city government website on Monday.
The notice didn't specify any of the claims, although media reports say the accusations include that Shi fathered children with at least two women and embezzled temple funds.
Calls to the temple in Henan province south of Beijing rang unanswered.
Shi has been criticized by some for seeking to turn the temple and its famed kung fu fighting monks into a commercial enterprise.