Lithuania celebrates centenary of Independence Act signing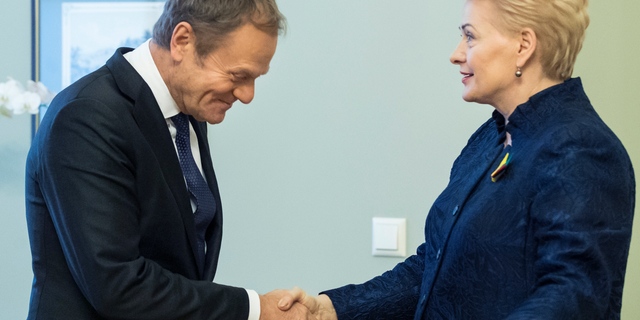 VILNIUS, Lithuania – European leaders and royals are in Lithuania, which is celebrating the centenary of its independence declaration with festivities and churches across the small Baltic nation.
President Dalia Grybauskaite says "we got our statehood back," adding Lithuanians will continue making a country that is "safe and prosperous."
The nation of nearly 3 million was part of the Russian Empire before declaring its independence in 1918. Lithuania was then independent until 1940, when it was occupied by the Soviet Union. It regained its freedom in 1991 and joined the European Union and NATO in 2004.
The German, Polish, Finnish and Ukrainian presidents, Sweden's Crown Princess Victoria and European Union officials were present for Friday's celebrations of the 1918 signing of the Independence Act, which carried high notes of patriotism.