Lime Prices In Mexico Soar As Drug Cartels And Bad Weather Take Toll On Crop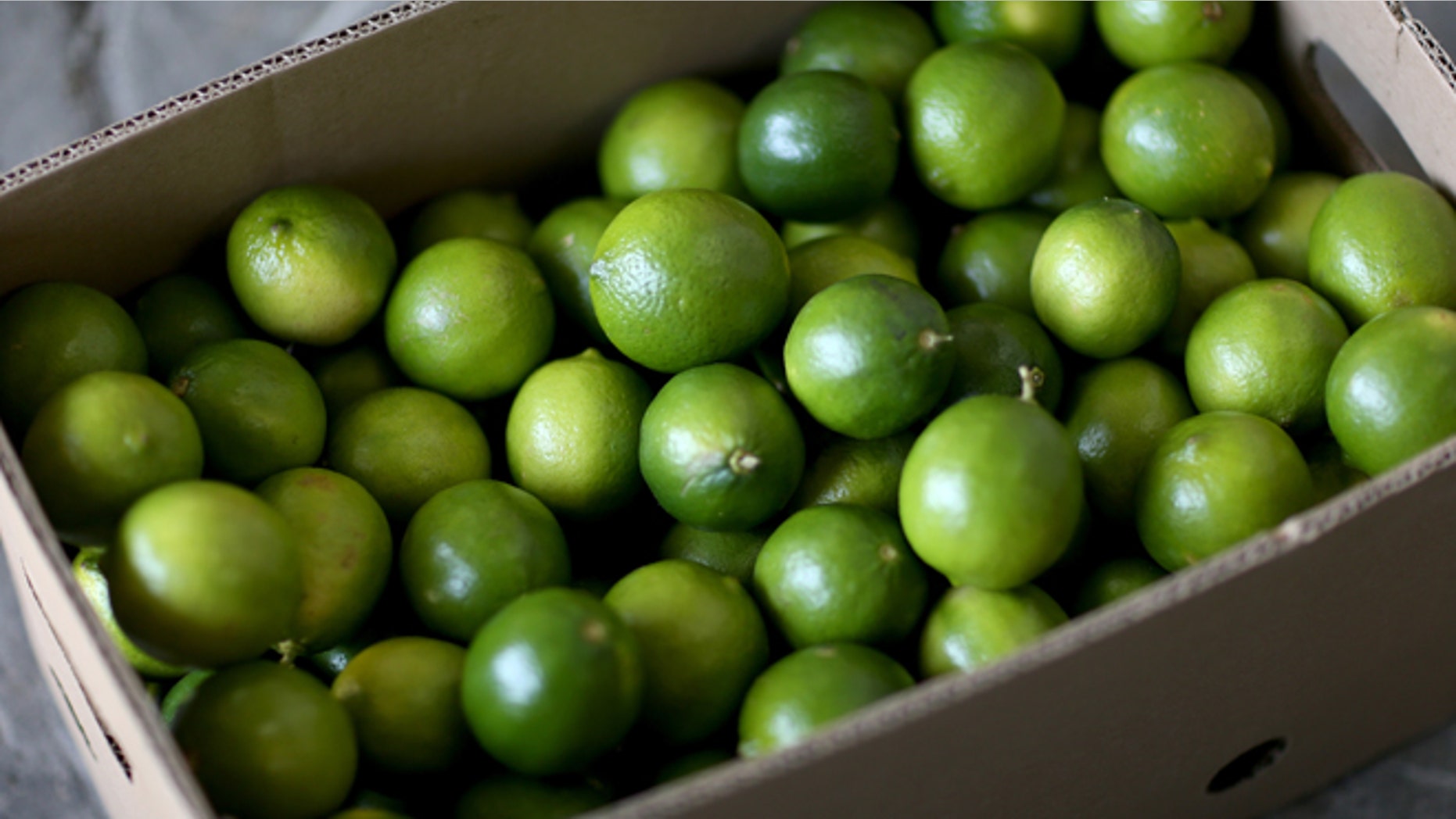 That lime floating in a gin-and-tonic or flavoring a carnitas taco just got a whole lot more pricey.
That's because Mexican lime growers – the world's second largest producer of the citrus fruit after India – have seen prices for their crop soar in recent months thanks to fickle winter weather, agricultural pests and the country's drug cartels moving into the lucrative lime market.
In some parts of Mexico, like the western state of Jalisco, the cost of limes has risen as much as 600 percent and nationally the average price for a kilo of limes has risen 147 percent between December and February, according to Mexico's National Institute of Statistics and Geography.
While growers are used to dealing with cold spats and insect infestations, the move by Mexico's notorious drug cartels into the business has forced both farmers and trucker drivers to take unusual protective measures.
Some citrus growers in the Pacific Coast state of Veracruz have taken to guarding their trees at night and truckers are now travelling with escorts following a hijacking earlier this month where armed bandits made off with almost $50,000 worth of the prized fruit.
"There are a lot of people stealing limes, even entering the groves with weapons," Adriana Melchor, director of fruit exporter Inverafrut, told USA Today.
Limes are primarily grown in the state of Michoacán, which besides being fertile land for growing limes, is also the home turf of the Knights Templar drug cartel. Some analysts say that besides the wholesale hijacking of limes, the Knights Templar have helped drive down the production of limes and drive up the cost at markets but levying heavy taxes on growers in the region known as "La Tierra Caliente," literally "hot land."
"So what they've done over the last couple of years, is that, if they're nice, they put humongous taxes on the farmers," Gustavo Arellano, a syndicated columnist and author who writes about Mexican cultural issues, told the Canadian Broadcasting Corporation. "If they're not nice, they just kill farmers and take the land and take over lime production themselves."
Adding to these woes was the dual hit taken in neighboring Colima and other Pacific coast states, where a bacterial disease called "Huanglongbing" devastated crops – much like it did recently in Florida – and hurricanes last year wiped out a large swath of prime lime trees.
"Michoacán was practically the only state that was able to produce limes because the producers are not on the coast like in the other 22 citrus growing states," said Sergio Ramírez Castañeda, president of Michoacán-based industry group National System for Lime Production, according to Global Post.
Ramírez Castañeda added that while the state normally produces 2,000 to 2,500 tons a year, it is now only harvesting 1,400 tons.
"Producers didn't go out to their groves, didn't attend to their trees as they should have," said Leonardo Santibáñez, spokesman for the Citrus Growers Association of the Apatzingán Valley. "This brought about smaller harvests."
Adding insult to injury, retailers in Mexico have also been accused of jacking up prices even higher than they are going for on the world market – something that Mexican business owners say is false.
"Our prices are reflecting what we are paying in the market," said Antonio Ocaranza, spokesman for Wal-Mart de México, the nation's largest retailer. "We try to provide the lowest possible price and have been working closely with authorities to share what we are seeing in the market."
Follow us on twitter.com/foxnewslatino
Like us at facebook.com/foxnewslatino