Lightning strikes, flooding cause UK travel chaos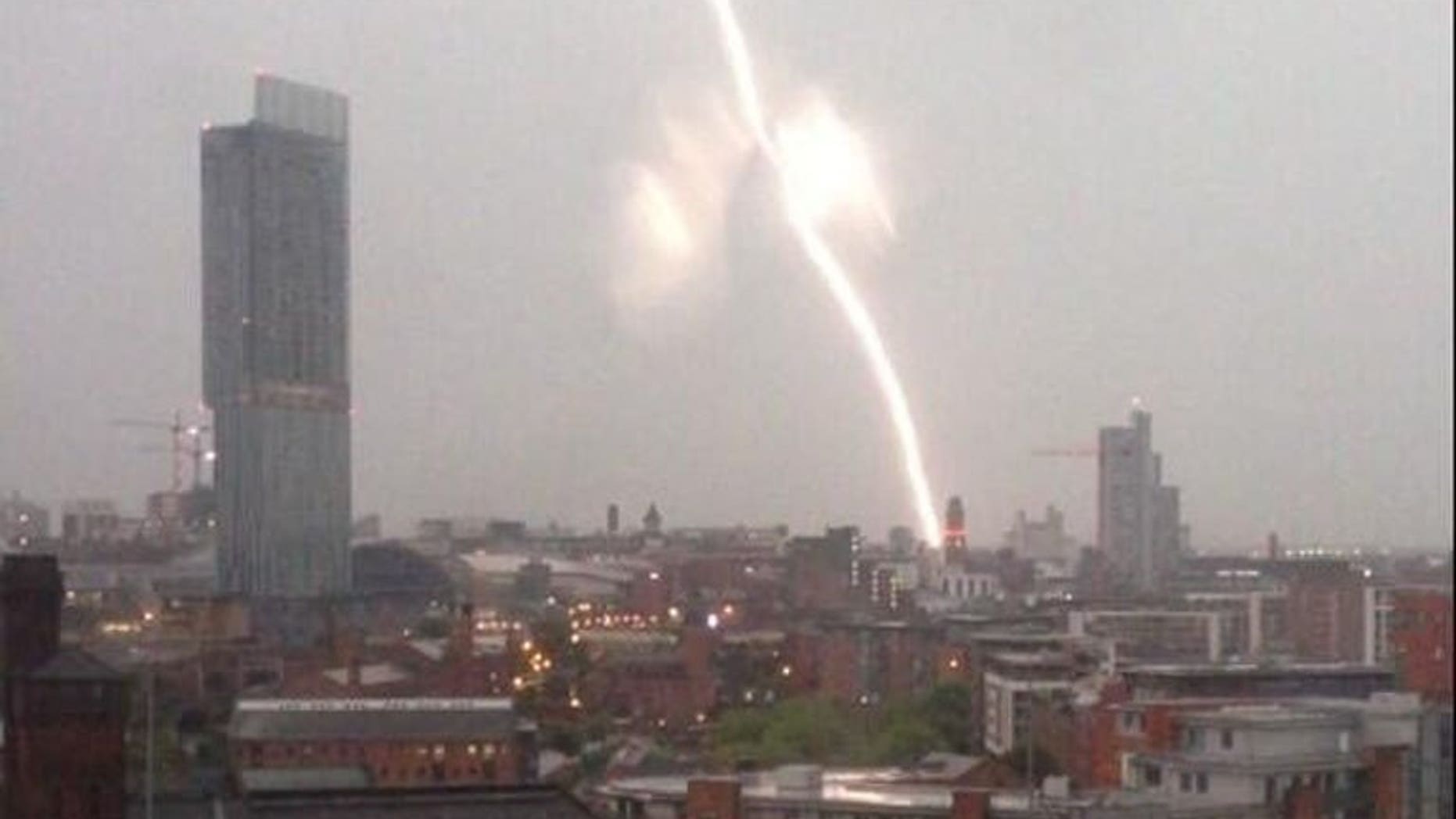 LONDON (AFP) – Lightning strikes and flooding caused severe delays for commuters on several mainline rail services across England and Scotland early on Tuesday.
Rush-hour travellers in Manchester, the West Midlands, Scotland, East Anglia and southeast England faced disruption after the stormy weather marked a break in the three-week heatwave.
The worst hit was Manchester Piccadilly station where a lightning strike damaged a signalling system shortly before 7am delaying arrivals and departures for up to 90 minutes.
"We experienced a direct lightning strike on the railway just outside Manchester Piccadilly at 6.50am this morning which knocked out all of the signalling into Piccadilly and the telecoms in our control centre," a Network Rail spokesman said.
"The lightning struck a signal gantry close to our office and a loud explosion was witnessed by many staff.
"We had teams on site immediately to repair the damage and some platforms at Piccadilly have now reopened."
Normal services were not expected to resume before lunchtime, he added.
Lightning strikes affecting signals also meant that no trains were able to run between Berwick-upon-Tweed and Edinburgh in Scotland, while a similar problem in the West Midlands led to delays between Coventry, Birmingham International and Birmingham New Street stations.
Signalling problems caused by a lightning strike led to disruption at Manningtree in Essex, with no services able to run between Ipswich and Norwich.
Further problems at Sawbridgeworth in Hertfordshire and at Stansted Airport station in Essex meant delays of up to 60 minutes for those travelling to and from Stansted.
Meanwhile, torrential rains in the West Midlands caused flash flooding in several areas of Birmingham, including the suburbs of Erdington and Hall Green.
The Met Office has issued a yellow warning -- meaning "be aware" -- for heavy rains across the whole of England, Wales and Scotland for the rest of the day.
The change in the weather came after the hottest temperature recorded in Britain since July 20, 2006 -- 33.5 degrees Celcius (92.3 degrees Fahrenheit) -- was recorded on Monday at Heathrow and Northholt, west of London.