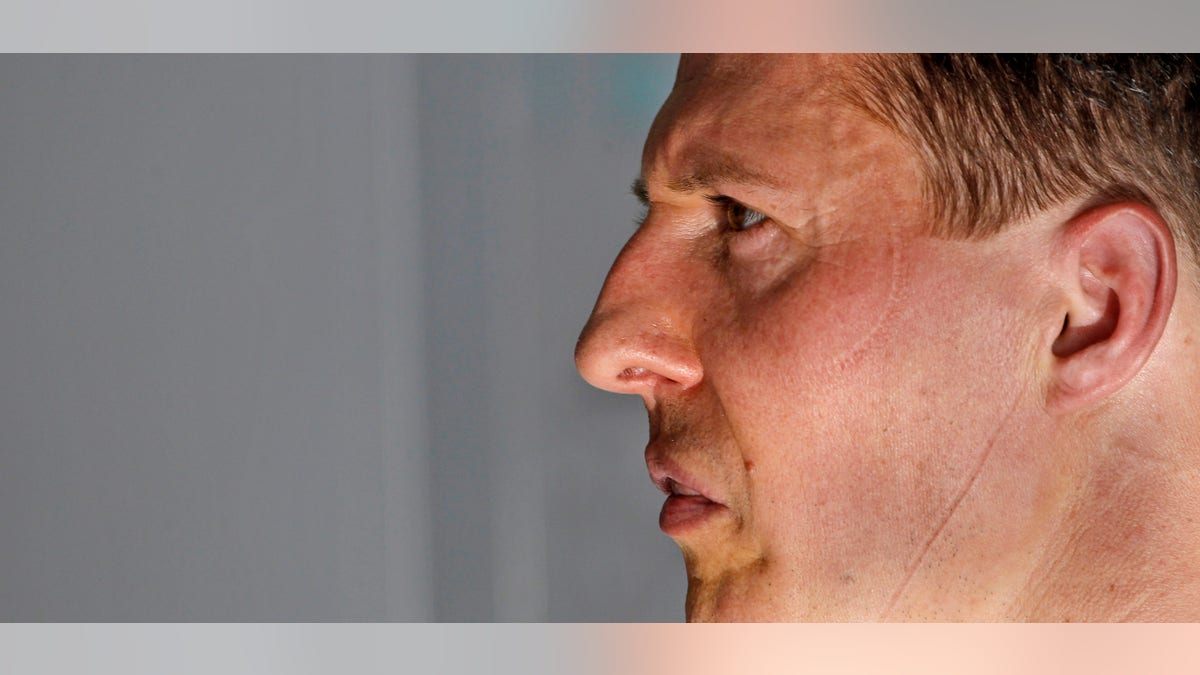 PARIS – Taking it slowly was never in the cards for Michael Schumacher.
Skydiving, skiing, speed bikes, horseback riding: These were the leisure activities of choice he said in an interview in August. "What I love with those things is finding the limit, being on the limit and still controlling it. Just to find this fine edge is something I have always liked."
It's an edge many others have sought out, with skis or engines, on two wheels or four.
MICHAEL SCHUMACHER
Schumacher, who turns 45 on Jan. 3, whose skill with speed won him an unrivaled seven Formula One world titles, was known as a ruthless and fearless driver. He drove up to 300 kph (186 mph) for a living, subjecting his body to enormous G-forces. His first retirement didn't slow him down. He returned to racing months after a speed bike crash in February 2009 left him with a damaged vertebra. Upon his second retirement, he threw himself into skydiving, skiing and horseback riding. But he wasn't known as reckless — he was wearing a helmet when he fell on Sunday on ungroomed slopes in the French Alps in an area that wasn't considered especially challenging skiing.
PAUL WALKER
The "Fast & Furious" actor star died in December at age 40 in the high-speed crash of a Porsche Carrera GT that was being driven by a friend. Walker starred in five of the six "Fast & Furious" street racing movies and co-owned an auto racing team. The crash also killed the driver, Roger Rodas, a professional who had competed in 10 Pirelli World Challenge GTS races this year. "I like going fast," Walker said in an interview in May with ET. Asked to estimate the number of speeding tickets he'd gotten, Walker said he'd have to count on "fingers and toes. They'd probably be used up."
DUTCH PRINCE FRISO
Prince Friso was skiing off-piste — or away from groomed runs — when he was hit by an avalanche at an Austrian ski resort in February 2012. The 44-year-old prince, who gave up his claim to the throne when he married, was trapped beneath the snow for more 15 minutes. He remained in a coma for a year and a half until his death in August. Prince Friso didn't have a reputation as a risk taker, but was once stopped driving 120 mph (193 kph) and, the day he was injured, left the trails despite widespread avalanche warnings.
CHRISTOPHER REEVE
The actor best known for his role as "Superman" took up competitive horseback riding, he said, to channel his ambitions from the film career that failed to move beyond his best-known role. "The thing that made me most angry was that I was never reckless," he said in a 1998 interview with The New York Times, three years after the accident that left him paralyzed from the neck down at age 42. He was wearing a safety vest and helmet when the horse balked at a jump on a cross-country course and threw him, and he landed squarely on his head. Reeve died in 2004.
MICHAEL KENNEDY
A son of Robert and Ethel Kennedy, Michael Kennedy was an avid skier who reveled in his athleticism. He crashed into a tree while playing a traditional family match of ski-football in Aspen, Colo., in 1998, despite reports that the resort had asked them to stop the games, which it considered too dangerous. A coroner's report said the 39-year-old fractured his skull and vertebrae and died almost instantly. He was not wearing a helmet nor using poles, according to witnesses at the time.
___
Follow Lori Hinnant at: https://twitter.com/lhinnant