Libya's interior minister meets with UAE counterpart, says country not on verge of civil war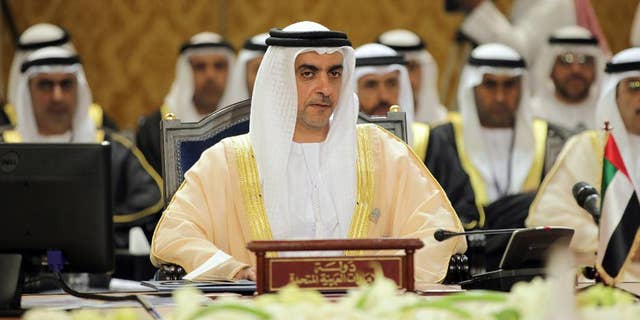 DUBAI, United Arab Emirates – The interior minister of Libya's internationally recognized government is meeting with his counterpart in the United Arab Emirates to seek continued support in its battle against Islamist-allied militias who control the capital, Tripoli.
The fighting has killed hundreds of people and displaced thousands as each side claims to be the country's legitimate leadership.
Omar al-Sinki told The Associated Press ahead of his meeting Monday with UAE Interior Minister Saif bin Zayed Al Nahyan that he wants greater technical, logistical and political support from Arab and international allies.
Al-Sinki says forces allied with his government control most of Libya's main eastern city, Benghazi. Despite an escalation in violence, he says Libya is not "on the verge of a civil war."