Libya's Central Bank hires safecrackers to break into own safe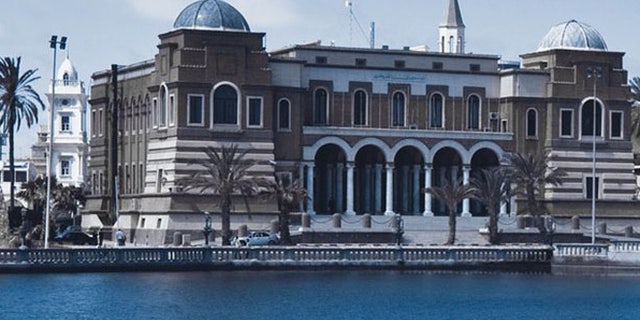 NEWYou can now listen to Fox News articles!
BEYDA, Libya – Underneath a bank in this eastern coastal city, a vault holds a trove of gold and silver coins worth $184 million. It belongs to the central bank, which could use the money to alleviate a crippling cash shortage.
The pile, however, presents some problems. The coins are locked away with a five-number code that central bankers in this part of the country don't have. A rival government in Tripoli, which has effective control over the bank system, won't hand over the digits and has expressed concern the money could fund armed militias opposed to its rule.
To make things worse, the metal pieces bear the face of Moammar Qaddafii, the reviled leader who was overthrown, captured and killed in 2011.
Assuming he could reach the coins, "I can't sell them as they are," said Ali El Hibri, the central bank governor in eastern Libya. "I don't want to cause any controversy in the street by advertising the face of Qaddafi."
Mr. Hibri needs to crack an antiquated but sturdy 48-year-old British-made vault that holds the bounty. He is betting on a famous pair of safecrackers—the same duo that successfully gained access to several regime vaults that helped fund the 2011 rebellion.
One of them, who would identify himself only as Khaled, is an engineer. He named his partner as a Mr. al-Fitouri, a locksmith who specializes in busting open car doors, home locks and the odd vault.
The safecrackers don't expect much help. "All blueprints for the vault are in Tripoli," said Khaled, who says he has a master's degree from a university in London. "And they won't send copies."