Libyan TV: Qaddafi's Forces Take Control of Oil Town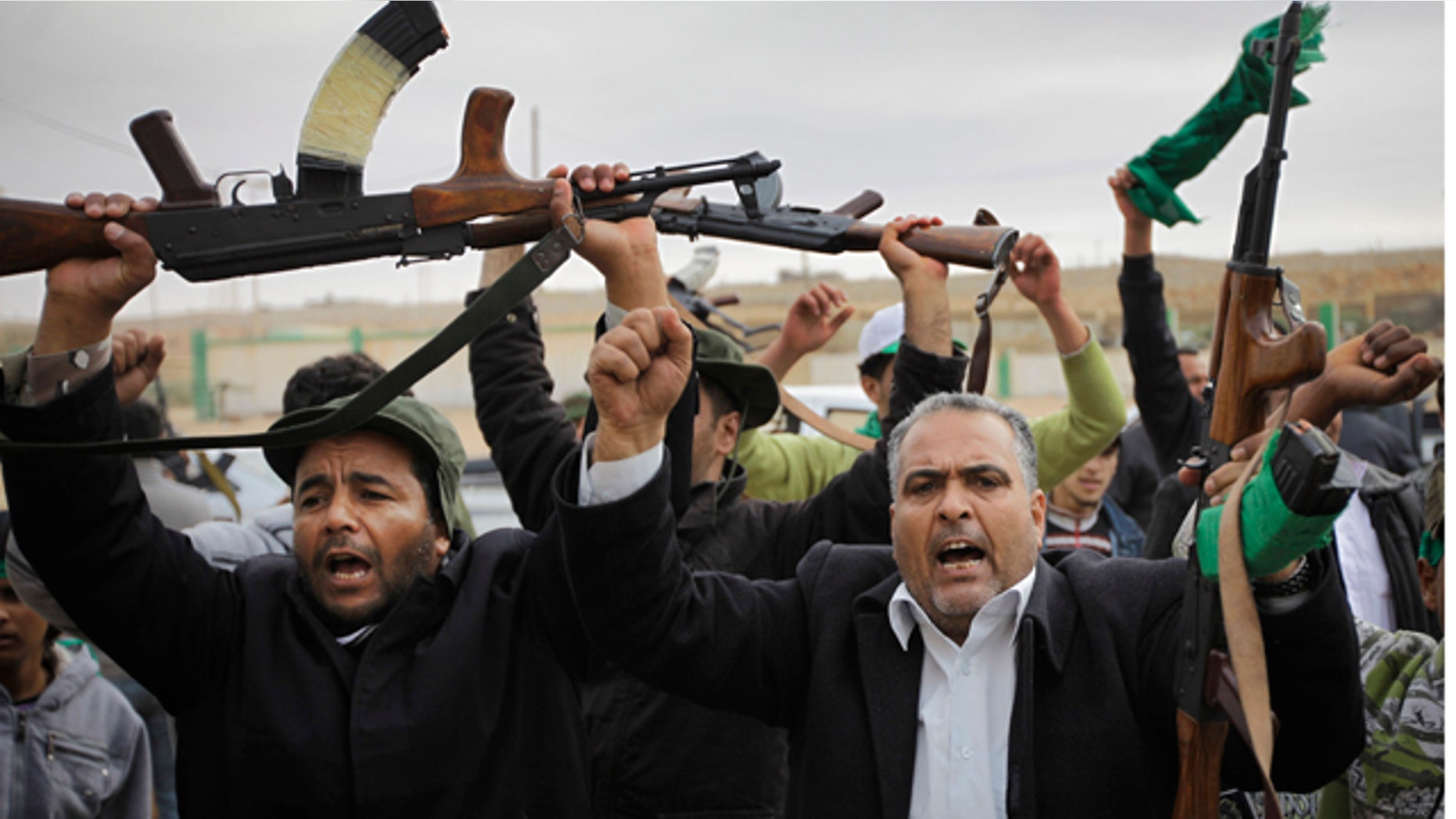 BENGHAZI, Libya -- Libyan state television reported Sunday that forces loyal to Muammar Qaddafi have retaken the oil town of Brega in eastern Libya, swiftly advancing on the poorly equipped and loosely organized rebels.
The report could not immediately be verified. Libyan TV has issued faulty reports claiming territory in the past.
Qaddafi's forces pushed the front line miles deeper into rebel territory Saturday to just 25 miles  outside Brega, the site of a major oil terminal. Sunday's report declared the city has been "cleansed from armed gangs."
The rebels have seen a string of defeats in recent days -- a major setback for opposition forces who just a week ago held the entire eastern half of the country and were charging toward the capital, Tripoli.
The rebels have called for a no-fly zone, saying they are no match for the Qaddafi regime's fighter jets. On Saturday, the Arab League asked the U.N. Security Council to impose a no-fly zone, increasing pressure on the U.S. and other Western powers to take action that most have expressed deep reservations about.
In surprisingly swift action and aggressive language, the 22-member Arab bloc said after an emergency meeting that the Libyan government had "lost its sovereignty." It asked the United Nations to "shoulder its responsibility ... to impose a no-fly zone over the movement of Libyan military planes and to create safe zones in the places vulnerable to airstrikes."
Western diplomats have said Arab and African approval was necessary before the Security Council voted on imposing a no-fly zone, which would be imposed by NATO nations to protect civilians from air attack by Qaddafi's forces.
The U.S. and many allies have expressed deep reservations about the effectiveness of a no-fly zone, and the possibility it could drag them into another messy conflict in the Muslim world.
Outside the rebel stronghold of Benghazi deep in opposition territory, Al-Jazeera cameraman Ali Hassan al-Jaber was killed in what the pan-Arab satellite station described as an ambush.
Correspondent Baybah Wald Amhadi said the crew's car came under fire from the rear as it returned from an assignment south of Benghazi. Al-Jaber was shot three times in the back and a fourth bullet hit another correspondent near the ear and wounded him, Amhadi said.
"Even areas under rebel control are not totally safe," he said. "There are followers, eyes or fifth columns, for Col. Qaddafi."
On Saturday, a resident reported fighting between government forces and rebels inside Qaddafi's territory in Misrata, Libya's third-largest city, 125 miles southeast of Tripoli.