Libya: Red Cross Delivers Aid to Qaddafi Hometown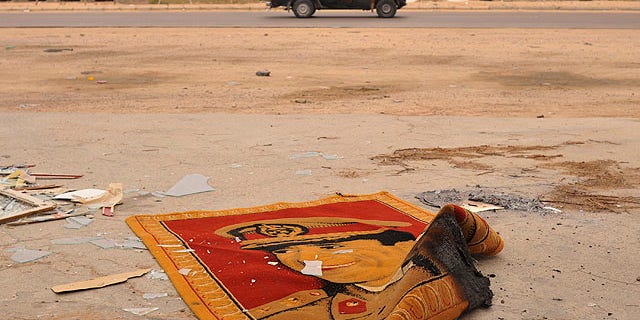 SIRTE, Libya – The International Committee of the Red Cross has crossed the frontline into Muammar Qaddafi's hometown to deliver baby milk, diapers and other humanitarian aid.
ICRC spokeswoman Dibeh Fakhr says two trucks entered Sirte on Thursday and handed over the goods to representatives of families remaining in the city.
It's the international Red Cross' third successful delivery in Sirte.
Fakhr says the Sirte hospital is facing a grave shortage of oxygen tanks but humanitarian workers haven't been able to tour the hospital because the situation is too dangerous.
She spoke from a mosque that has been turned into a field hospital on the city's outskirts.
Dr. Nuri al-Naari says 70 revolutionary forces have been killed in the past 15 days of fighting in Sirte.