LGBTQ groups condemn Trump administration's campaign to end criminalization of homosexuality worldwide as stunt
On January 10 in the southwestern Iranian city of Kazeroon, a 31-year-old man was publicly hanged, according to state-run media, after being found in guilty of the ultimate crime: homosexuality.
The man – whose identity was not released – was just one of more than 6,000 alleged to have been executed under the Islamic republic's Sharia penal system. What's more, Iran is just one of 73 countries where homosexuality is criminalized, and one of eight nations – alongside Afghanistan, Brunei, Mauritania, Sudan, Nigeria, Yemen, Saudi Arabia, Qatar, and Somalia – where it is classified as an offense punishable by death.
But this month, triggered by the Iranian execution, the Trump administration – spearheaded by the openly gay U.S Ambassador to Germany, Richard Grenell – announced a new initiative aimed at bringing an end to the criminalization of homosexuality worldwide.
"The United States continues to work to protect and defend human rights for all. Governments have an obligation to ensure that all people can freely enjoy the universal human rights and fundamental freedoms to which they are entitled," a State Department spokesperson told Fox News this week. "Working to advance longstanding U.S. policy around human rights is the kind of work our Ambassadors do all around the world every day."
In May last year, Secretary Mike Pompeo mandated that "around the world, far too many governments continue to arrest and abuse their citizens simply for being lesbian, gay, bisexual, transgender or intersex (LGBTI)."
UN CHIEF: HUMAN RIGHTS ARE LOSING GROUND IN THE WORLD
"Fear and bigotry are enshrined in laws that criminalize LGBTI status or conduct in more than 70 countries," he continued. "In some, being LGBTI is punishable by death. We use public and private diplomacy to raise human rights concerns, provide emergency assistance to people at risk, and impose visa restrictions and economic sanctions against those who persecute them."
Officials are reported to still be in the early stages of developing the campaign's multi-pronged strategy, which is set to focus on pressuring countries to change their laws.
"The truth for LGBT people is that we were born gay," Grenell wrote in an editorial this month for German publication Bild. "People can disagree philosophically about homosexuality, but no person should ever be subject to criminal penalties because they are gay."
Only the initiative has in large part not been praised my many gay, lesbian and transgender rights groups and activists in the United States, and has actually been met with considerable backlash and skepticism.
Jeremy Kadden, Senior International Policy Advocate for the Human Rights Campaign, the largest national lesbian, gay, bisexual, transgender and queer civil rights organization in the country, told Fox News: "Donald Trump and Mike Pence have turned a blind eye to a campaign of violence and murder targeting LGBTQ people in Chechnya that has stretched on for two years.
"They have turned away LGBTQ people fleeing violence and persecution and sent them back to countries that criminalize them, and have consistently worked to undermine the fundamental equality of LGBTQ people and our families here at home from day one.
"If this commitment is real, we have a lot of questions about their intentions and commitments, and are eager to see what proof and action will follow."
Indeed, many activists have conjectured that the campaign is merely a political attempt to further disparage and shame Iran on the world stage, suggesting it may be more about pushing back on Iran than genuinely supporting human rights.
"This looks like just another attempt by the Trump administration to cherry-pick and cover-up what is a horrible record of targeting marginalized people, including the LGBTQ community," said Sarah Kate Ellis, President and CEO of GLAAD, an anti-defamation watchdog advocating for LGBTQ rights.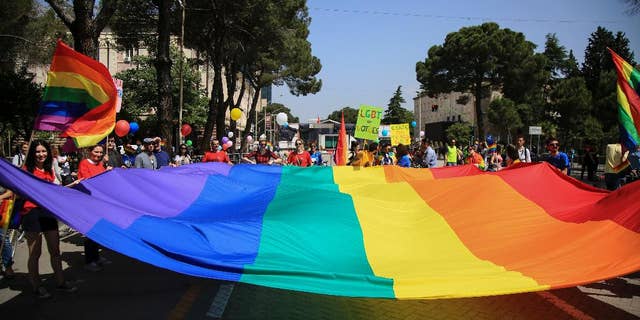 Former Houston Mayor Annise Parker, now President and CEO of LGBTQ Victory Institute, concurred that the "motives behind the decriminalization effort are sketchy at best."
"Our hope is that Ambassador Grenell – one of the few out LGBTQ people in the entire administration – will demand that this not be just a public relations stunt, but the first step in a return to the United States as a global leader on LGBTQ equality," she said. "Ending the criminalization of gay people around the globe will not come via edict from the White House, it is a huge effort that requires the full commitment of his administration and an investment in local LGBTQ organizations. Yet this administration has cut funds for global LGBTQ initiatives."
WIVES AND MOTHERS ON YEMEN'S FRONTLINE FIGHT TO FREE THOUSANDS OF MEN FROM PRISON HELL
James Esseks, Director of the ACLU's LGBT and HIV Project also censured the initiative.
"Any talk from the Trump administration about improving life for LGBTQ people in other countries will ring hollow for the millions of LGBTQ people in America who have been under attack by this administration from day one," he stressed. "If the Trump administration wants to reduce the very real violence and discrimination faced by LGBTQ people, it should start at home by ensuring LGBTQ people are protected by our nation's civil rights laws."
And Tarah Demant, Director of the Gender, Sexuality and Identity Program at Amnesty International pointed out that "Amnesty stand with activists calling for the decriminalization of homosexuality," but said they were concerned that key LGBT groups in the United States were not invited to the Grenell-led summit to kick of the campaign in Berlin this month.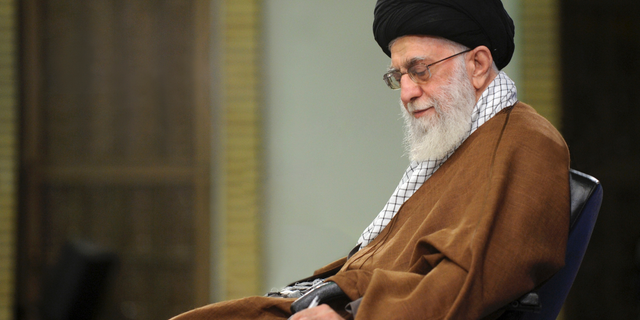 However, some media and policy experts view the vilifying of the campaign with collective frustration.
"The left – and many on the right – have expressed concern about the harsh penalties for homosexuality in other nations for an extremely long time," noted Adam Weiss, CEO of AMW, a public relations firm. "President Trump is constantly hit with a barrage of baseless claims that he is harmful to the LGBT community -- but this effort could potentially save many lives around the globe. Even when he is helping they insist that he is hurting. It's madness."
According to Dan Gainor, VP of Business and Culture at the Media Research Center, it's a case of being damned if you do and damned if you do not.
"The world called out then-Iranian President Mahmoud Ahmadinejad when he told Columbia University that his nation had no gays. More than ten years later, Iran's abuse of its LGBT population continues and is still horrific. But it's just one nation of many and Trump has targeted all such countries with his policy," he said. "Only the press and critics claim Trump is a bigot, and then when his administration does something genuinely important to stop global slaughter and abuse, they criticize him for that as well."
Yet not all activist groups are chiding the effort.
"Almost any effort to bring about the repeal of more than 70 countries' anti-gay laws is a welcome development," added Colin Stewart, editor and publisher of 76Crimes.com, which spotlights global abuses impacting LBGT communities worldwide. "Even just the extra publicity is helpful because too few people realize how many countries routinely violate the human rights of their LGBTQ citizens."