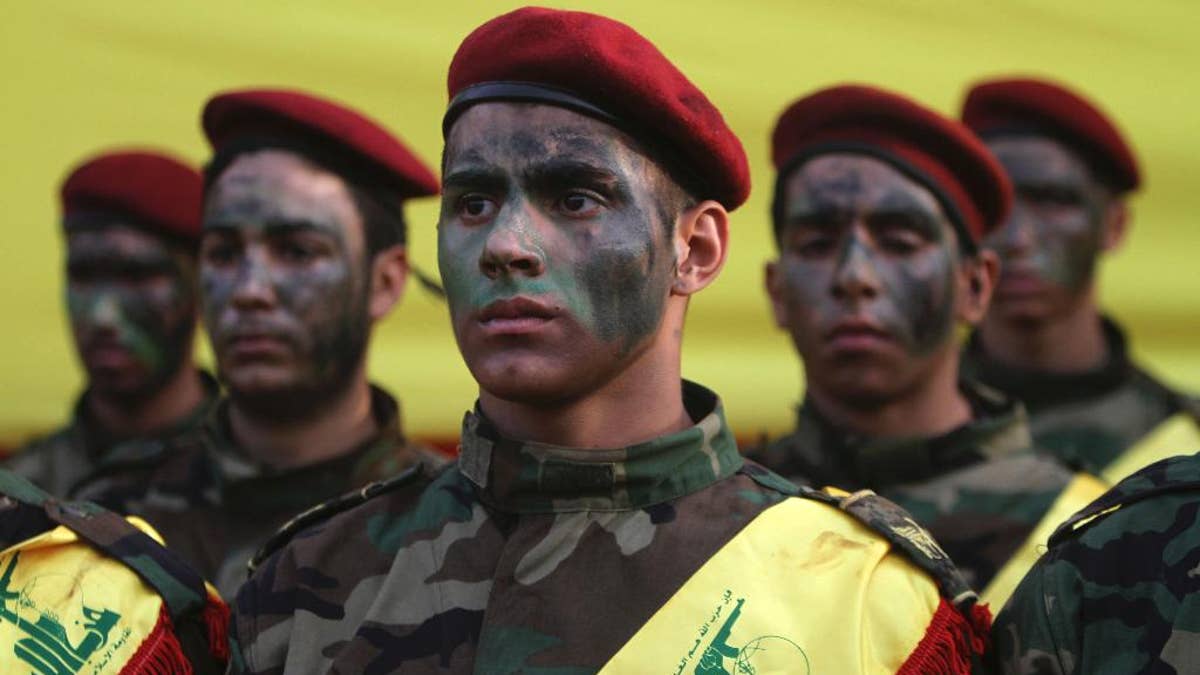 BEIRUT – Lebanon's militant Hezbollah group is holding a funeral for a senior commander who was killed in Syria.
Hassan Hussein al-Haj was killed last week in Syria where Hezbollah has sent thousands of fighters to back President Bashar Assad's forces.
Hundreds of people marched in the streets of the southern Lebanese village of Loueizeh as scouts in blue uniforms carried red religious flags and a poster of al-Haj.
Al-Haj's coffin, draped in a yellow Hezbollah flag, was carried on supporters' shoulders.
Local media said al-Haj was killed in the northwestern province of Idlib where Syrian government forces and Hezbollah fighters have launched an offensive against insurgents under the cover of Russian airstrikes.
Hezbollah's Al-Manar TV said al-Haj led attacks in the past against Israeli forces when they occupied Lebanon until 2000.