Leading Cuba Dissident Oscar Espinosa Chepe Hospitalized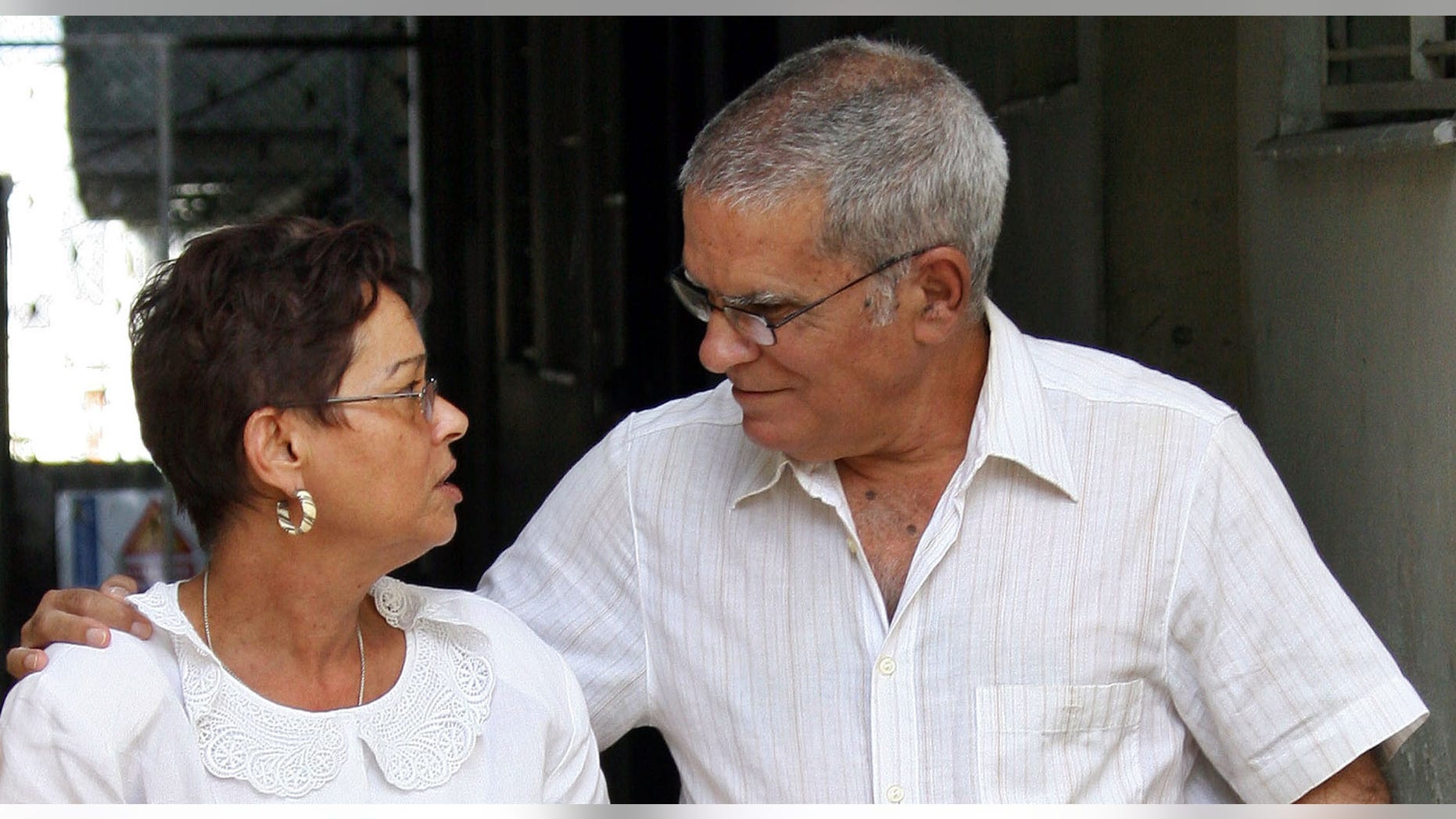 Leading Cuban dissident Oscar Espinosa Chepe has been hospitalized for 10 days with serious liver problems.
Chepe, who was once a state economist, has been on an intravenous drip at a Havana hospital for more than a week.
His wife Miriam Leiva, a leading dissident as well, told the Associated Press that Chepe could not even drink liquids until Monday morning. Regardless, his wife said he was responding positively to treatment.
"I can't say he is out of danger or that he will recover, but his symptoms are improving and things are a little bit better," Leiva said, describing her husband's condition as "delicate."
Chepe, 71, has suffered from cirrhosis for more than a decade, a condition that worsened when he was a political prisoner from 2003 to 2004, Leiva said. But she said his current illness appears to be a separate liver ailment.
Chepe has frequently criticized free market economic changes undertaken by President Raul Castro, which he says do not go far enough.
The island's small opposition community is already reeling from the death of two leading voices in less than a year. Veteran dissident Oswaldo Paya was killed in a car accident in July, and Ladies in White founder Laura Pollan died of heart failure in October 2011.
Cuba's Communist government does not recognize the existence of political dissidents on the island, instead saying that they are common criminals influenced by Washington.
Based on reporting by the Associated Press.
Follow us on twitter.com/foxnewslatino
Like us at facebook.com/foxnewslatino