Leader of remnants of Beltran Leyva cartel killed by Mexican forces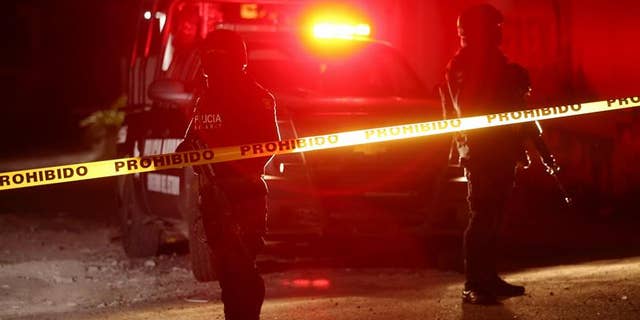 A regional leader of the remnants of the fractured Beltran Leyva drug cartel was killed in a shootout with federal forces, Mexican authorities said Friday.
Seven other members of the criminal organization were also killed.
Juan Francisco Patron Sanchez, nicknamed "H2," and seven accomplices were killed in the operation, the Navy Secretariat said on Twitter.
MEXICAN DRUG CARTEL LEADER'S SON ARRESTED IN WESTERN STATE
The men were allegedly responsible for the death of five military personnel back in September in the city of Culiacán, according to Milenio newspaper.
The Government Secretariat (Mexico's equivalent of an interior ministry) tweeted a similar announcement.
Patron Sanchez, the purported leader of the Beltran Leyva criminal organization in the western state of Nayarit and the southern part of the western state of Jalisco, was killed in Tepic, Nayarit, after a lengthy exchange of gunfire.
On Thursday night, the Nayarit.mx Twitter account, a source of information about that state, uploaded video footage showing a military helicopter unleashing a torrent of machine gun fire at the suspected drug cartel members in Tepic's Lindavista neighborhood.
Authorities are expected to provide more official information on the operation in the coming hours.