Leader of Filipino sultanate that invaded Malaysian state dies; followers to press claim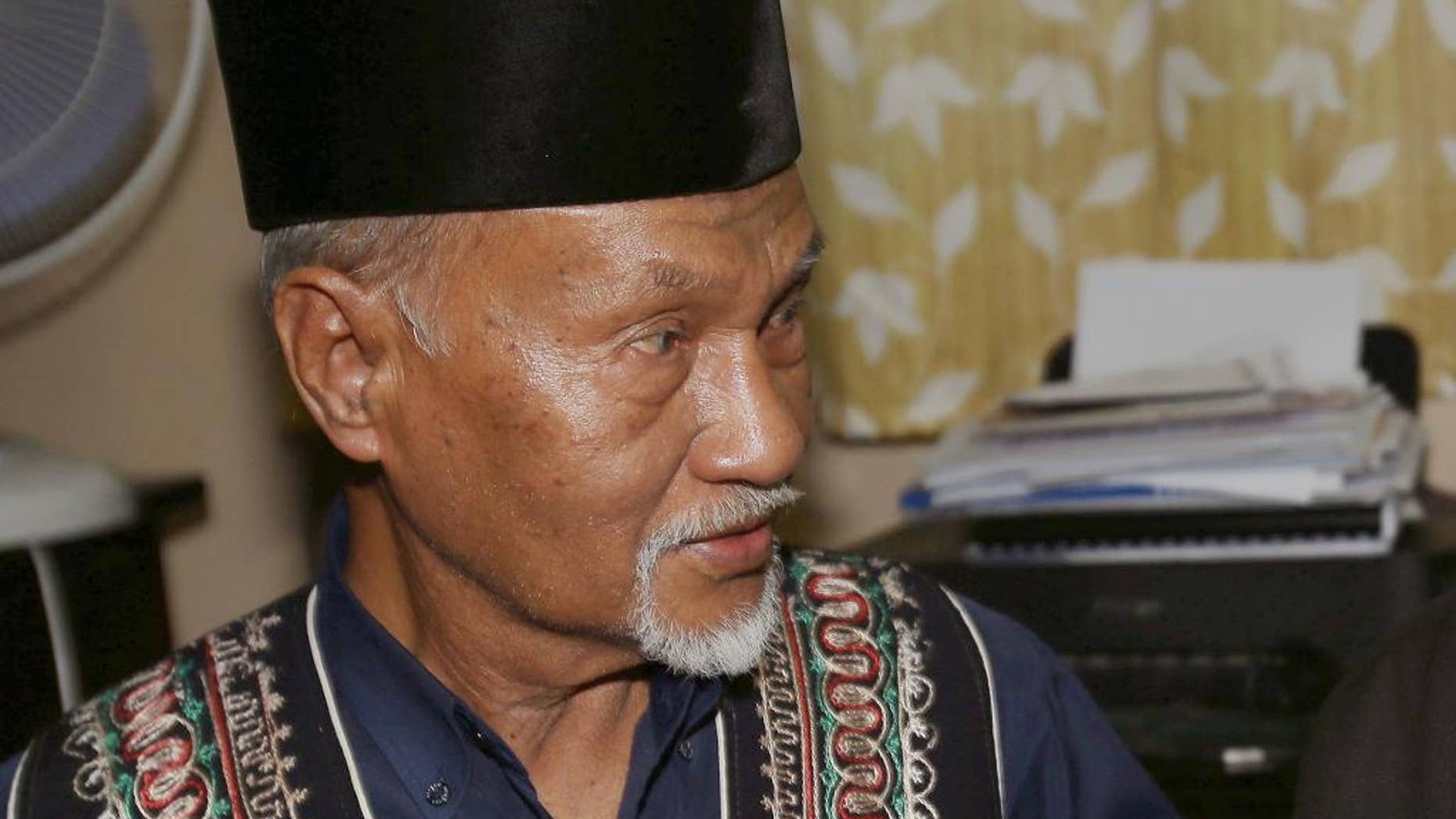 MANILA, Philippines – A Philippine sultan whose armed followers invaded a vast Malaysian region in 2013 and sparked a deadly security crisis has died of kidney failure.
Sultan Esmail Kiram II died at age 76 late Saturday at a hospital in the southern Philippines.
According to spokesman Abraham Idjirani, he left an order for his sultanate to pursue a claim to Sabah state in neighboring Malaysia.
Although largely dismissed as a vestige from a bygone era, Kiram's Muslim sultanate stirred up a crisis in the two Southeast Asia nations when his younger brother and about 200 followers, many of them armed, barged into a coastal village in Sabah.
Malaysia responded by sending troops and launching airstrikes in weeks of sporadic fighting that killed dozens of people before the standoff eased.