Lawyer of Paris attacks suspect in court to oppose videos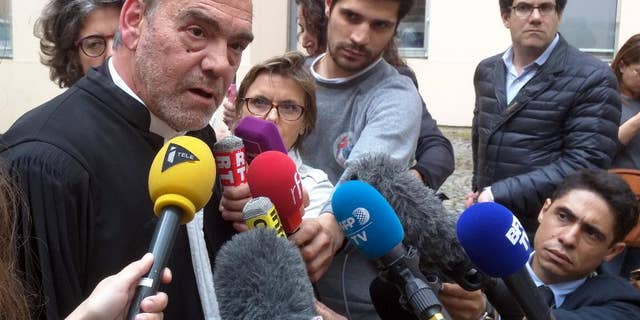 NEWYou can now listen to Fox News articles!
PARIS – The lawyer for the suspected sole survivor of the group that attacked Paris in November is going to court to try to halt the 24-hour video surveillance of his client.
It was unlikely Salah Abdeslam would attend the Versailles courtroom on Wednesday when his lawyer, Frank Berton, makes his case to have the state-ordered cameras removed.
The court has 48 hours after the urgent hearing to rule.
Abdeslam, 26, who was extradited from Belgium on April 27, invoked his right to silence at a May hearing before investigating magistrates. Berton said his client was disturbed by the constant surveillance, and called it illegal.
Glimpses of Abdeslam at Fleury-Merogis prison from footage published in a French newspaper after a recent visit by French lawmaker Thierry Solere fed anger over the surveillance.