Lawyer: Islamic State member ordered France train attack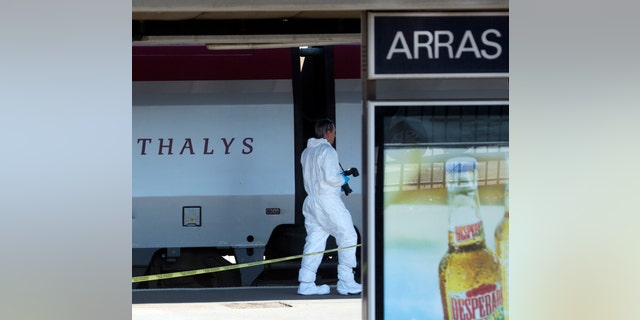 PARIS – The lawyer for the main suspect in a high-speed train attack thwarted by three Americans last year in northern France says that her client acted on orders from the leading member of the Islamic State cell that attacked Paris in November 2015.
Sarah Mauger-Poliak told The Associated Press on Thursday that Ayoub El Khazzani testified that he received specific orders from Abdelhamid Abaaoud to attack a Paris-bound Thalys express train in August 2015.
El Khazzani, a Moroccan, was questioned at his request by a Paris counterterrorism judge Wednesday for more than five hours. It was the first time he agreed to answer questions about the case.
Abaaoud died a few days after the Paris attacks in a police raid.