Lawyer: Blatter in hospital for medical checkup, 'expects to be home shortly'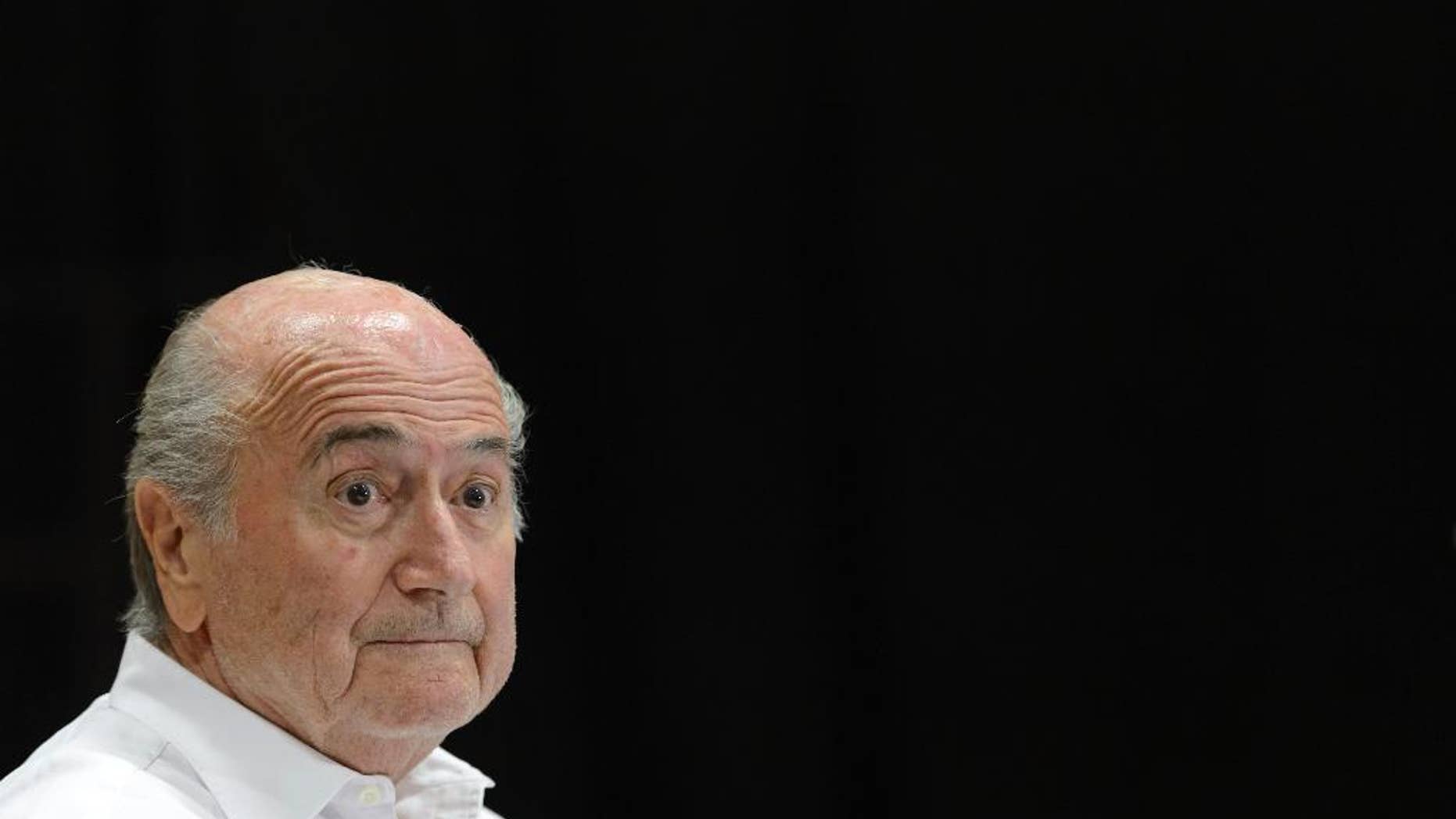 ZURICH – Sepp Blatter's lawyer says the suspended FIFA president is in hospital for a medical checkup but "expects to be home shortly."
Richard Cullen did not provide any further details, other than saying that Blatter is "fine."
His statement came shortly after Blatter's spokesman, Klaus Stoehlker, said the 79-year-old Swiss official was under "medical evaluation" for stress-related reasons and had been told by doctors to relax.
Stoehlker told The Associated Press that Blatter is "under a huge pressure" and had been told to rest until next Thursday or Friday.
Stoehlker said "the doctors told him to stay cool and relaxed for a few days, and that's what he's doing."
Blatter was suspended for 90 days by FIFA's ethics committee after being questioned in a Swiss probe into financial mismanagement.