Law forces supermarkets to sell 51pct Romanian fruit and veg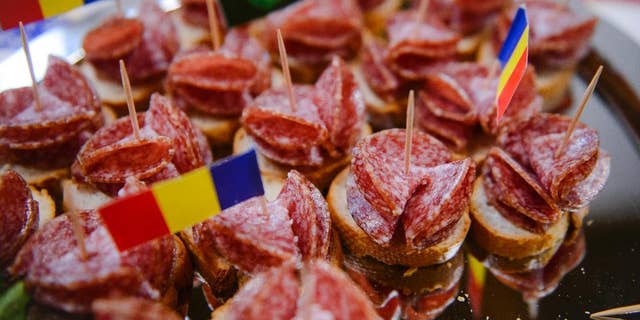 NEWYou can now listen to Fox News articles!
BUCHAREST, Romania – Romanian lawmakers have adopted legislation obliging supermarkets to sell at least 51 percent home-produced meat, fruit, eggs and vegetables in a move to support farmers.
The law, which was approved by 293 votes to 0 on Wednesday in the 378-seat Chamber of Deputies, only applies to food retail outlets with a turnover of more than 2 million euros ($2.3 million) a year.
Retailers violating the law can be fined 100,000 to 150,000 lei ($25,000 to $38,000) and can be shut down for repeated violations.
The move has been criticized by the Association of Big Retailers, which said it will "undermine modern commerce," and deprive consumers of choice.
The law needs to be signed by President Klaus Iohannis. It is unclear whether it meets market competition rules.