Latino Unemployment Falls to 9 Percent As U.S. Adds 165K Jobs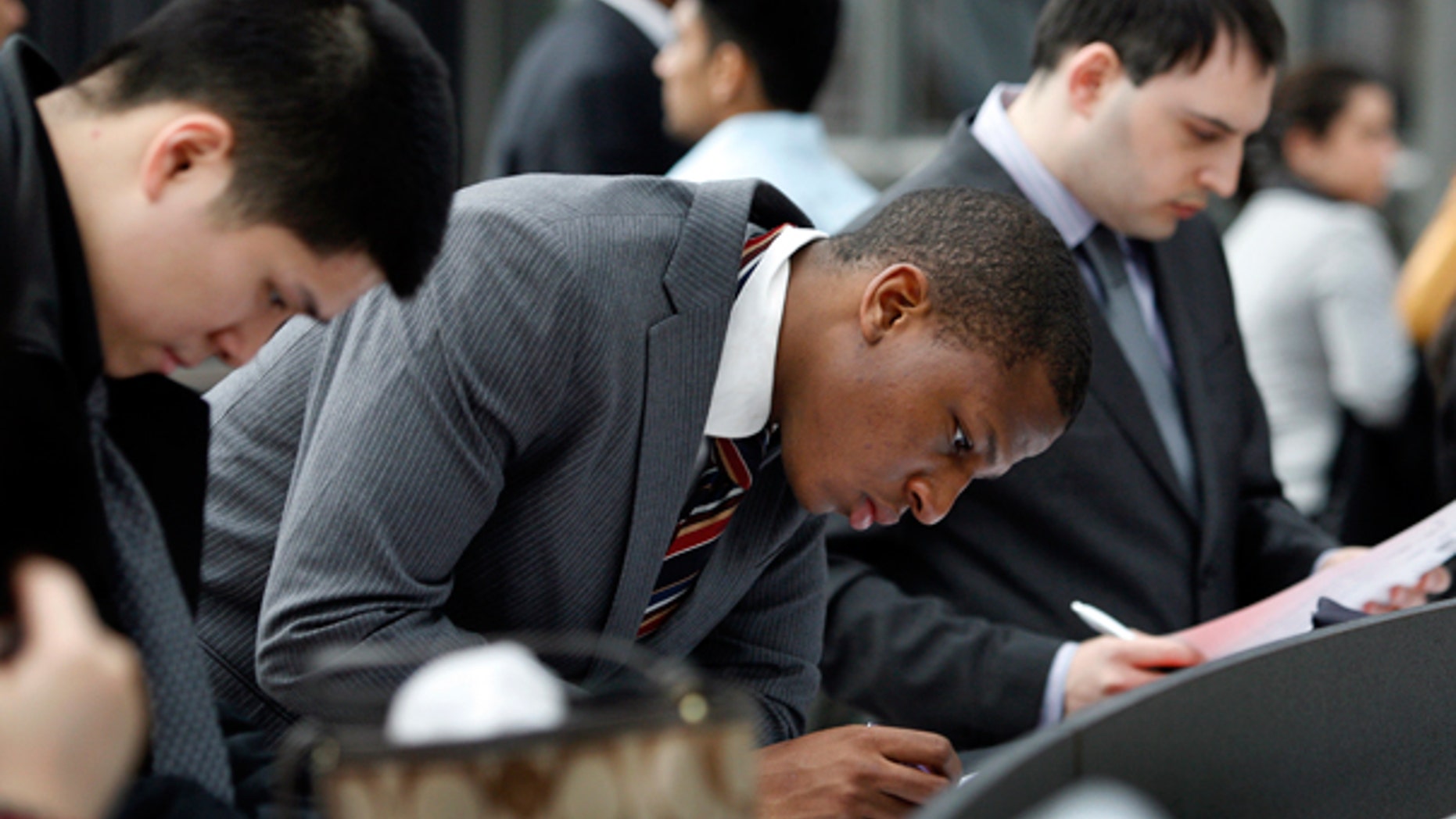 U.S. employers added 165,000 jobs in April and hiring was much stronger in the previous two months than the government had first estimated, according to the Department of Labor report released on Friday
And the unemployment rate fell from 7.6 percent to 7.5 percent, fueled in part by a 52-month low in Latino unemployment — 9.0 percent, down from 9.2 percent in March. This puts the Hispanic jobless rate at its the lowest level since Nov. 2008, when it stood at 8.6 percent.
The report Friday from the Labor Department was a reassuring sign that the U.S. job market is improving despite higher taxes and government spending cuts that took effect this year.
The government revised up its estimate of job gains in February and March by a combined 114,000. It now says employers added 332,000 jobs in February and 138,000 in March. The economy has created an average of 208,000 jobs a month from November through April — above the 138,000 added in the previous six months.
An additional 210,000 people started looking for work in April, and many of them found jobs.
While overall unemployment continues to fall, youth unemployment is at the highest sustained level since World War II at 16.1 percent for workers 18-29 year olds. Hispanic youth unemployment was 12 percent in April, though non-seasonally adjusted.
"This is a good report," said John Silvia, chief economist at Wells Fargo. "There's a lot of strength... It's good for the economy. It's good for people's income."
The stronger job growth suggests that the federal budget cutting "does not mean recession," Silvia said. "It does not mean a dramatic slowdown."
The White House released a statement Friday from Alan B. Krueger, Chairman of the Council of Economic Advisers, calling the jobs report "further evidence that the U.S. economy is continuing to recover from the worst downturn since the Great Depression."
"The economy has now added private sector jobs every month for 38 straight months, and a total of 6.8 million jobs has been added over that period," Krueger said.
Stock futures rose immediately after the jobs report was released at 8:30 a.m. Eastern time. Dow Jones industrial futures rose 113 points to 14,873.
The unemployment rate has fallen 0.4 percentage point since the start of the year, though it remains high. The Federal Reserve has said it plans to keep short-term interest rates at record lows at least until unemployment falls to 6.5 percent.
The hiring last month was broad-based. The only sectors of the economy that cut jobs last month were construction and government.
Professional and business services, which includes high-paying fields such as accounting, engineering and architecture, added 73,000 jobs. Retailers added 29,000 and health care 19,000.
The average workweek for private-sector employees declined 0.2 hour to 34.4 hours, but average hourly earnings rose 4 cents to $23.87.
A total of 11.7 million were unemployed in April. Since January, the number has fallen 673,000.
The number of people who have been unemployed for more than six months dropped 258,000 to 4.4 million. Over the past year, the number of long-term unemployed has declined by 687,000.
A fire overnight at the Labor Department's headquarters shut down the building for most employees. Members of the news media were allowed in for the release of the jobs report.
Based on reporting by The Associated Press.
Follow us on twitter.com/foxnewslatino
Like us at facebook.com/foxnewslatino