Latino Groups Urge California To Investigate Herbalife As A 'Pyramid Scheme'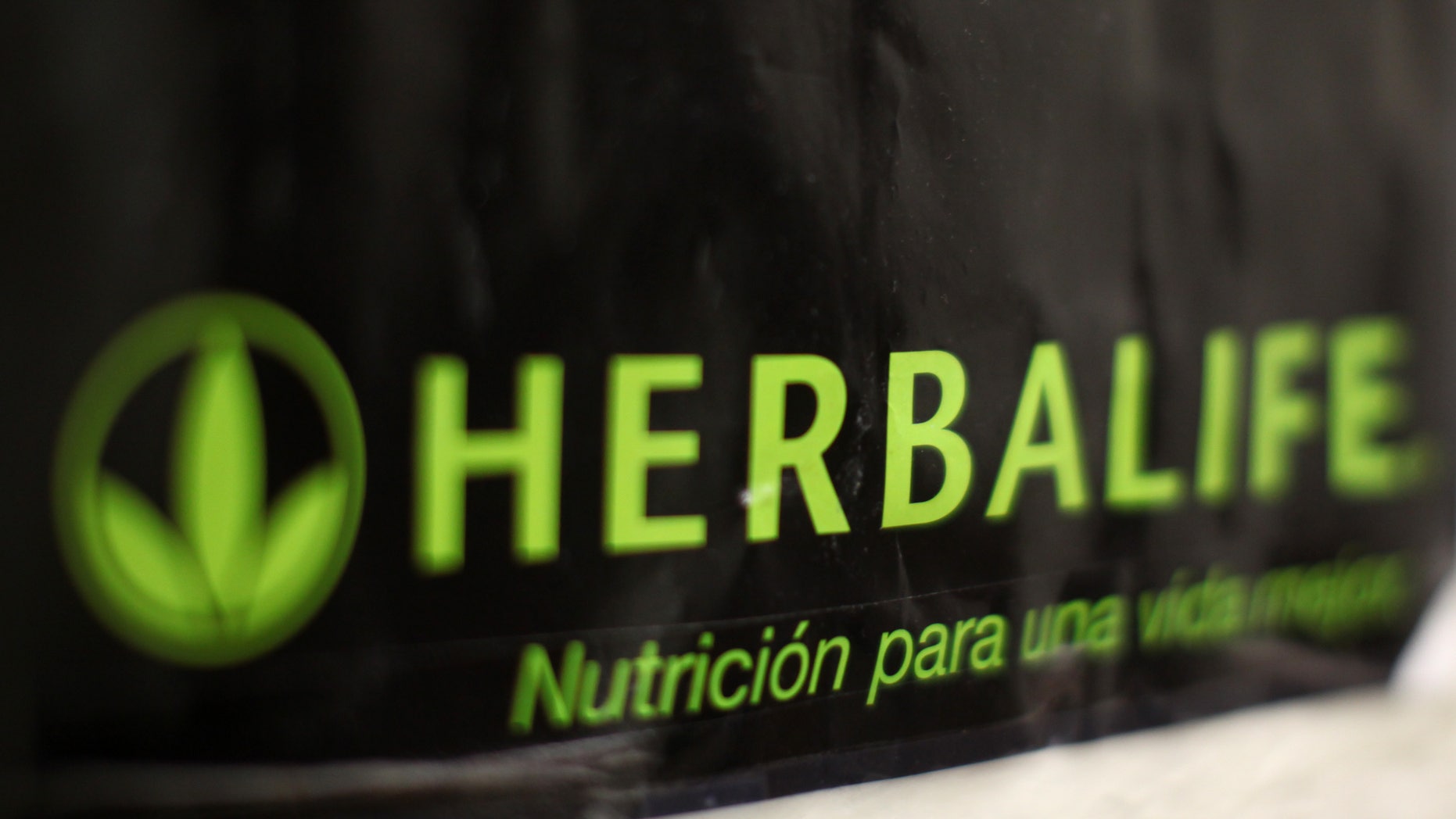 A coalition of Latino and African American civil rights organizations is urging the state of California to investigate Herbalife, a popular and controversial seller of nutritional products accused of being a pyramid scheme that takes advantage of minority communities.
The League of United Latin American Citizens, or LULAC, along with four other groups, urged California Attorney General Kamala Harris and Santa Cruz District Attorney Bob Lee at a press conference Friday to probe Herbalife for targeting minority populations with "deceptive marketing and predatory business practices."
The press conference coincided with Herbalife's Latina Extravaganza in Los Angeles, a company pep-rally where an estimated 12,000 Hispanic Herbalife distributors are expected to attend.
Herbalife, whose high profile advisors include former Los Angeles Mayor Antonio Villaraigosa, is an international company that relies on independent distributors to sell nutrition, weight management and skin care products.
The backbone of the company's growth is in recruiting distributors who in turn sell their products and make a profit for them and the company. By Herbalife's own estimates, at least 60 percent of the company's 550,000 distributors worldwide are Spanish-speaking Hispanics, but that number could be closer to 80 percent because it does not include the number of Hispanics who are bilingual or non-Spanish speaking.
Outspoken Herbalife critic Brent Wilkes, LULAC's national executive director, says Herbalife targets and recruits within vulnerable minority communities with their bogus get rich quick sales pitches. Wilkes claims the company promises riches but, in 2012 alone, 99.5 percent of its distributors were paid less than a living wage and 88 percent were paid nothing. About a "1/10th of a percent" of distributors actually make a profit of more than $100,000 a year, he said. Herbalife reported net sales of more than $4 billion last year.
"The success of a Herbalife distributor is based on someone willing to defraud and recruit a whole bunch of other people who then become their source of the income," Wilkes, who wants the attorney general to force the company to clean up their act, told Fox News Latino.
However, Herbalife said these accusations are "surprising" and "disappointing."
"An attack on Herbalife is an attack on the Latino community," Marco Antonio Gonzales, senior director of corporate communications for Herbalife North America told Fox News Latino. "I think it's a disservice to the community they are trying to protect."
Gonzales also disputed Wilkes' figures, saying about 70 percent of the company's 550,000 distributers are not selling the product at all and are, in fact, "members" – people who pay to get a 25 percent off discount on all Herbalife products.
"The difference between a pyramid scheme and Herbalife is we don't pay distributors to recruit - end of story," Gonzales said.  "We don't pay to recruit. We don't promise people to become rich overnight. It's about the time and effort that you invest."
Herbalife has been under attack ever since hedge fund activist Bill Ackman criticized the company last year. Ackman, CEO of the hedge fund Pershing Square Capital Management, made a $1 billion short bet on the company that Herbalife is a pyramid scheme that is bound to be shut down by the Federal Trade Commission (FTC).  
Herbalife's critics say the company pays its distributors to mainly recruit other distributors – rather than for selling their products – which, if true, would make Herbalife an illegal pyramid scheme.
Wilkes and Ackman say Herbalife enter into new markets and, once they run out of people to recruit, they move on to other markets. Ackman believes this model is proof they are a pyramid scheme that is doomed to fail.
Wilkes said believes the company is "squarely preying" on the undocumented immigrant population, but he does not have definitive proof about his suspicions.
"The undocumented population are less likely to go to the authorities to report that they have been defrauded and have less legitimate work opportunities," Wilkes said. "They scrape together whatever pocket change they have. The profits of this company are derived from people who can really not afford to lose money."
Gonzales said those accusations are "completely false."
"As a Latino, I take great offense to these allegations," Gonzales said. "I've seen people's lives change."