Latest poll finds Brazil presidential race remains deadlocked ahead of Oct. 26 runoff vote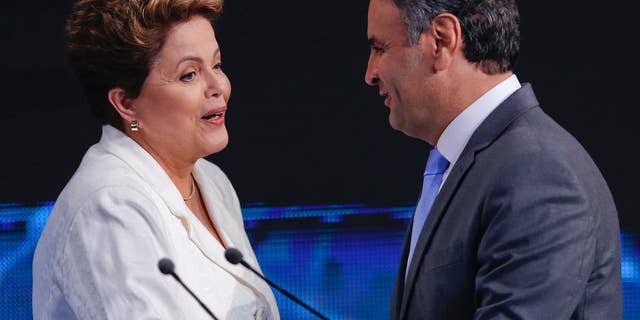 SAO PAULO – Brazil's presidential race remains deadlocked after the first debate between President Dilma Rousseff and her challenger in the runoff election.
A survey released Wednesday night by the Datafolha polling group says opposition candidate Aecio Neves has support from 51 percent of voters against Rousseff's 49 percent. The poll, which had an error margin of two percentage points, got the same result as a Datafolha poll last week.
Neves made a surprise comeback in the Oct. 5 first-round election to finish second and force Rousseff into a runoff round since no candidate won a majority.
Brazilians go back to the polls on Oct. 26 to decide who'll be the next leader of Latin America's biggest economy.
The latest Datafolha survey interviewed 9,081 voters across Brazil on Tuesday and Wednesday.