Last Arellano Felix Drug Cartel Leader Pleads Guilty On Money Laundering Charges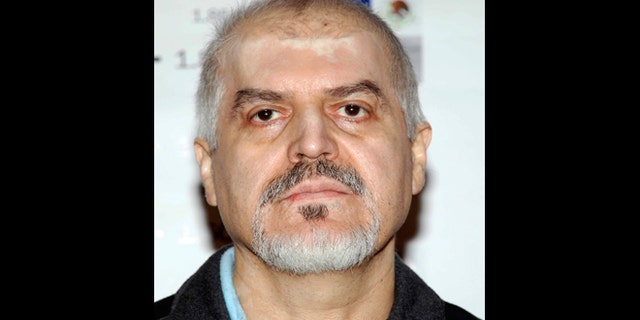 San Diego – Marking one of the final milestones in an investigation that began two decades ago, the last of the brothers accused of creating an infamous Mexican drug cartel pleaded guilty Friday to helping send hundreds of millions of dollars in proceeds from the United States.
Eduardo Arellano Felix, 56, reached an agreement with prosecutors that will send him to federal prison for 15 years for conspiracy to launder money and invest funds gained from violating drug laws. He will be deported to Mexico when he completes his sentence.
Prosecutors agreed to dismiss charges including racketeering and conspiracy to traffic drugs, said Joseph Green, an assistant U.S. attorney.
Arellano Felix, who identified himself in court as a doctor, acknowledged he helped oversee finances of the Tijuana-based Arellano Felix cartel from 1986 to 2002, the year his brother Benjamin was arrested by Mexican authorities and brother Ramon was killed in Mexico.
Benjamin Arellano Felix was sentenced to 25 years in U.S. prison last year after being extradited from Mexico.
Another brother, Francisco Javier, was sentenced in 2007 to life in prison after the U.S. Coast Guard captured him in a fishing boat in international waters off Mexico's Baja California coast.
The plea agreement briefly appeared in doubt when Eduardo Arellano Felix hesitated to acknowledge his role in the cartel as described by U.S. District Judge Larry Burns. Arellano Felix admitted having employees but said their job was to build homes.
Burns asked if he participated in major decisions of the cartel, which, according to U.S. authorities, brought hundreds of tons of cocaine and marijuana into the U.S. starting in the 1980s.
"Well, no, I would just talk to my brother (Benjamin)," Eduardo Arellano Felix said.
The judge accepted the plea after Arellano Felix acknowledged a major role in the family's finances, including payments for weapons, property and bribes. The judge scheduled sentencing for Aug. 19.
Eduardo Arellano Felix was extradited from Mexico in August to face charges in San Diego. He was arrested in October 2008 in a shootout with Mexican authorities at his Tijuana home that was witnessed by his 11-year-old daughter.
William Sherman, the U.S. Drug Enforcement Administration's acting special agent in charge in San Diego, called the plea "the final nail in the coffin" for the cartel. U.S. Attorney Laura Duffy called it "the end of an era."
The DEA has identified Fernando Sánchez Arellano, a nephew of the brothers, as one of the region's main drug traffickers.
Based on reporting by The Associated Press.
Follow us on twitter.com/foxnewslatino
Like us at facebook.com/foxnewslatino