Larry Sanders' UK Parliament bid endorsed by brother Bernie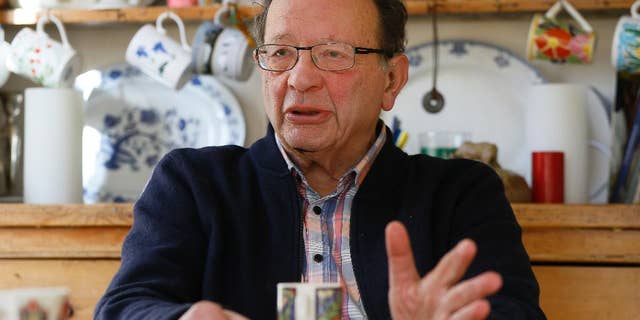 LONDON – Former U.S. presidential candidate Bernie Sanders says that he doesn't know "a heck of a lot" about British politics, but that hasn't stopped him from endorsing his brother's bid for a seat in Parliament.
He said Tuesday that his brother Larry Sanders is a "very, very caring human being who wants to see government represent all of the people, not just the people on top."
Larry Sanders is running as a Green Party candidate in the Oct. 20 vote to fill the seat recently vacated by former Prime Minister David Cameron.
The 82-year-old Larry Sanders has pledged to prevent the privatization of the National Health Service in Britain, something applauded by his brother.
Bernie Sanders challenged Hillary Clinton for the Democratic Party nomination in a hard fought primary race.