LA NOTA LOCA: Off-Duty Houston Firefighter Puts Out Blaze With ... Beer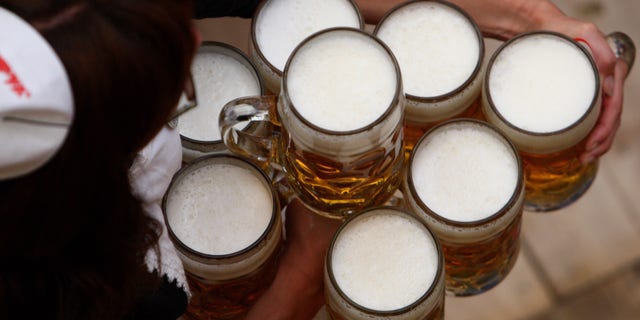 What to do when a beer truck catches on fire?
Put the fire out with beer, of course.
That is what an off-duty Houston firefighter did a few days ago.
Fire Capt. Craig Moreau and his wife were driving home Monday night after a trip to Austin when they came upon an 18-wheeler on fire. Moreau and the trucker, whose brake problems started the fire, tried using a small extinguisher.
Moreau says he thought the fire was out, but then noticed the blaze had flared up after crawling under the truck to check.
The firefighter then asked the driver what he was hauling. When he learned it was beer, he had his solution.
Both men began shaking and spraying cans of beer on the blaze, and the fire went out.
No injuries were reported.
Based on reporting by The Associated Press.
Follow us on twitter.com/foxnewslatino
Like us at facebook.com/foxnewslatino