LA NOTA LOCA: Bomb Threat Called In For Tin Foil-Wrapped Burrito In Oklahoma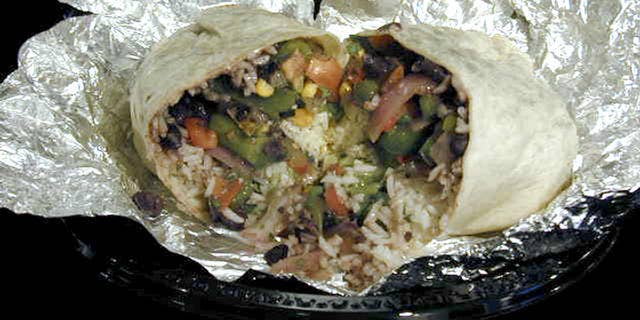 OKLAHOMA CITY (AP) – A burrito caused a minor scare at an Oklahoma City police briefing station after a man brought the foil-wrapped object in for analysis.
Oklahoma City Police Capt. Dexter Nelson said a man discovered a Thermos-type container in his lawn Thursday afternoon and brought it to a police briefing station. Nelson said the container was heavy and had tinfoil protruding from the lid, so the man considered it suspicious.
The Oklahoman reports that officers told the man to leave the container outside and the police bomb squad X-rayed the item. The analysis determined that it was only a burrito, Nelson said.
Although it was harmless, police aren't laughing at the incident. Nelson said anyone who finds a suspicious object should call authorities — not bring it to a police station themselves.
"If you think it might be or could be dangerous, you should not touch it or move it," he said. "Call the authorities and we will investigate it there."
Follow us on twitter.com/foxnewslatino
Like us at facebook.com/foxnewslatino