LA Homeless Killer Faces New Murder Charges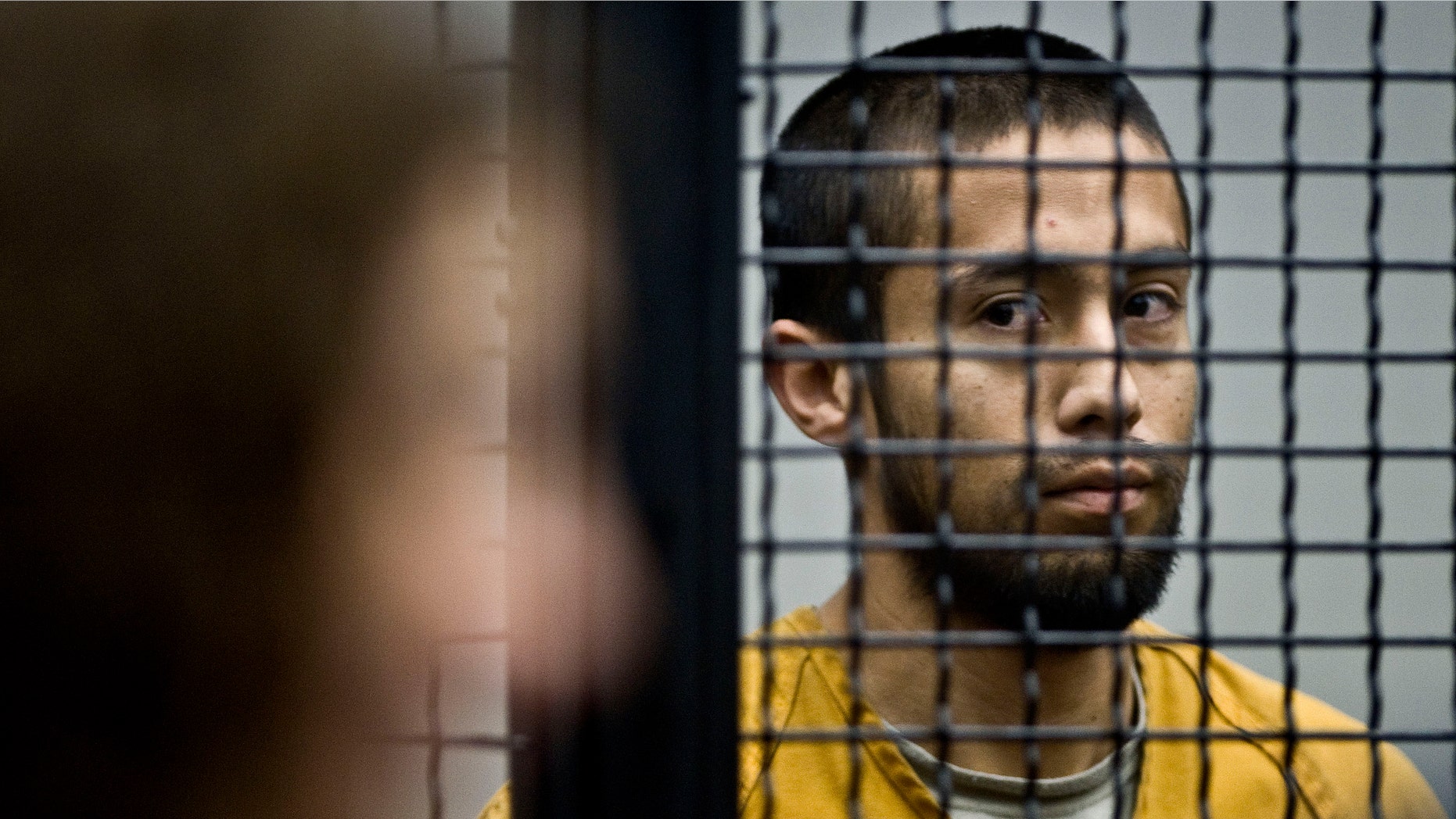 A former marine accused of slaying four homeless people in the Los Angeles area was charged Monday with the two new counts of murder for the alleged killings of a high school and his mother.
Itzcoatl Ocampo, 23, was charged in the killing of 53-year-old Raquel Estrada and her son, 34-year-old Juan Herrera, in the family's rented home on a quiet Yorba Linda cul-de-sac in October.
Charges were dropped against Estrada's son Eder Herrera, a former schoolmate of Ocampo, who was freed after more than three months in jail.
Orange County District Attorney Tony Rackauckas said authorities found DNA evidence linking Ocampo to the murders of Estrada and Juan Herrera on an item of clothing found during a search of his family's home last month, when Ocampo was charged with the homeless murders.
"The homeless people killed were all easy victims but he clearly wasn't limited to that," Rackauckas told reporters. "He's just a monstrous serial killer."
The slender, bearded Ocampo appeared briefly in court Monday in an orange jail jumpsuit and agreed to postpone his arraignment until March 16. He will also be arraigned on charges of murdering four homeless men in a killing spree in December and January in the county known as the home of Disneyland.
The killings led police to fan out and urge people to seek shelter indoors.
Ocampo's attorney Randall Longwith said the new murder charges didn't fit with the previous allegations against his client, who was mainly concerned on Monday with being allowed to visit with his family. His younger brother and sister sobbed after seeing him shackled in a caged area of the courtroom.
"I'm shocked as to these charges," said Longwith, who declined to comment on the details until he had reviewed the evidence.
Estrada and her son were stabbed to death in their home in October, and Herrera, 24, was arrested shortly afterward. Police found large amounts of blood smeared inside the house and a black ski mask, black hat, wallet and sunglasses on the kitchen table, according to a copy of the search warrant affidavit.
Police seized numerous items from the home, including multiple cell phones and a notebook containing sorrowful writings from Herrera's room, court papers showed.
Authorities deemed Herrera's behavior suspicious that night because he was driving around with a friend but did not want to stop and check on his family when police swarmed the small street after the murders, prosecutors said. In addition, authorities said a video surveillance tape from a drug store near the spot where a 911 call was made from a pay phone, reporting loud noises coming from the home, showed a person who resembled Herrera and wore similar-looking shoes.
Rackauckas said Herrera is still considered to be suspicious, but the newly discovered DNA evidence changed the way authorities viewed the case and they no longer felt they had sufficient evidence to detain him.
Herrera's attorney Huy Nguyen declined to comment on the details of the case, citing the ongoing investigation. He declined to say whether his client was cooperating with investigators.
Herrera, a Mexican citizen, also faces a hearing in immigration court to determine if he can remain in the country after telling immigration officials he came here illegally.
Herrera and Ocampo both attended Esperanza High School and graduated in 2006. The two were friends and Herrera spent two weeks at the Ocampo family home several years ago, Ocampo's relatives said.
Herrera's brother Juan was found stabbed more than 60 times, and his body was left in a hallway in the home the family rented last February. His mother was stabbed more than 30 times, authorities said.
Jobless Mexicana Flight Attendants Pose for Calendar
Each of the four homeless men was stabbed more than 40 times with a weapon believed to be a 7-inch, fixed-blade, military-type knife, authorities said.
Victim James Patrick McGillivray, 53, was stabbed Dec. 20 near a shopping center in Placentia; Lloyd Middaugh, 42, was found Dec. 28 near a riverbed trail in Anaheim; Paulus Smit, 57, was stabbed to death outside a Yorba Linda library on Dec. 30; and John Berry, 64, was stabbed to death on Jan. 13 outside a fast-food restaurant.
Ocampo was arrested later that night with blood on his forearms outside a nearby mobile home park after a witness who saw the attack on Berry helped chase him down, according to an affidavit filed by police to search Ocampo's home. At Ocampo's house, officers seized multiple items of clothing, a knife sharpener, a medical marijuana letter and a LIFE magazine titled "The Most Notorious Crimes," court papers showed.
Ocampo is charged with six counts of murder and special circumstances allegations for multiple murders, lying in wait and use of a weapon.
Based on reporting by the Associated Press.
Follow us on twitter.com/foxnewslatino
Like us at facebook.com/foxnewslatino