Kuwait upholds 20-month term for anti-emir tweeter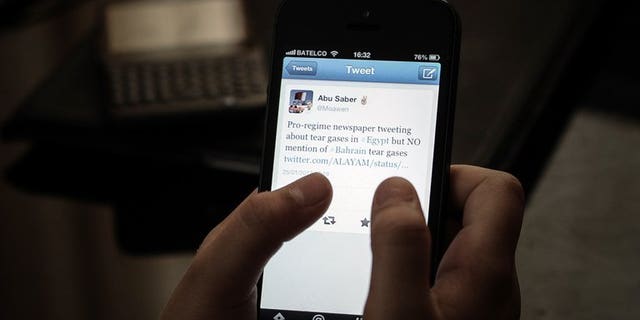 KUWAIT CITY (AFP) – Kuwait's appeals court on Wednesday upheld a 20-month jail term against a female opposition activist for making remarks on social network Twitter that were deemed insulting to the Gulf state's ruler.
On May 29 the lower court issued the jail term on Sara al-Darees for using her Twitter account to write the offensive remarks, but asked her to pay $700 as a bail to suspend carrying out the sentence.
But according to the verdict issued by the appeals court, Darees now has to go to jail. She can still challenge the ruling at the Supreme Court from behind bars.
Darees is the second Kuwaiti woman to be jailed on charges of insulting Emir Sheikh Sabah al-Ahmad al-Sabah on Twitter.
Last month, the lower court issued the harshest sentence against an online activist by jailing Huda al-Ajmi for 11 years for posting remarks on Twitter deemed insulting to the emir and calling for the overthrow of the regime.
Darees is the latest in a growing list of tweeters and former-opposition MPs to face trial or receive jail terms for allegedly insulting the emir.
Opposition youth activist Rashed al-Enezi has been in jail since January for tweets deemed offensive to the emir. He is serving a 20-month prison term and is on trial in two other similar cases.
Two other activists are also in prison with him on similar charges.
Criticising the emir in Kuwait is considered a state security offence and carries a maximum jail sentence of five years.