Kremlin slams accusations of Russian involvement in ex-spy poisoning, calls them 'unacceptable'
The Kremlin has slammed accusations made by the United Kingdom that the poisoning of a Russian ex-spy and his daughter earlier this year had been approved "at a senior level of the Russian state."
Dmitry Peskov, spokesman for President Vladimir Putin, said the accusations made earlier this week by British Prime Minister Theresa May were "unacceptable" and "no one in the Russian leadership" had anything to do with the poisoning of Sergei Skripal and his daughter Yulkia in the English city of Salisbury in early March.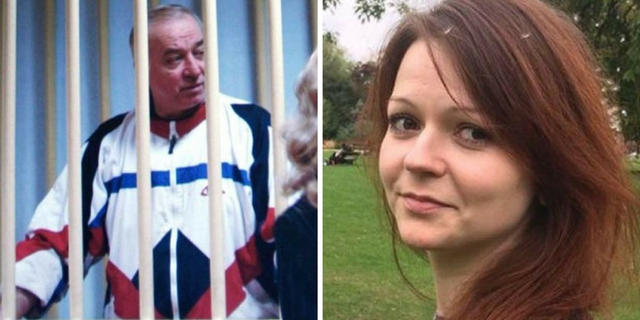 Skripal and his daughter were hospitalized for weeks in critical condition after they were exposed to what the U.K. government said was the Soviet-developed nerve agent called Novichok. They are now recovering in a secret location for their own protection.
2 RUSSIANS CHARGED OVER NOVICHOK POISONING OF EX-SPY, USED FAKE PERFUME BOTTLE, UK OFFICIALS SAY
In the nearby town of Amesbury, local woman Dawn Sturgess died and her boyfriend Charlie Rowley was sickened after the couple came across remnants of the poison in June.
British officials said Alexander Petrov and Ruslan Boshirov used a fake perfume bottle to take the nerve agent into the country and spray it on the door handle of Skripal's Salisbury home. The two men – who likely used aliases to enter the U.K. days before the attack – have been charged with conspiracy to murder, attempted murder and use of a nerve agent.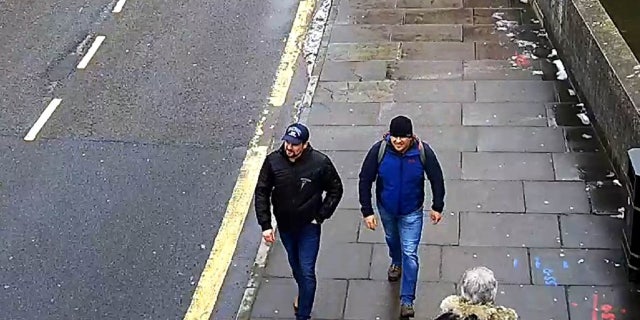 Peskov said Russia "has no reasons" to investigate Petrov and Boshirov because Britain has not asked for legal assistance on the case.
British Prosecutor Sue Hemming said the U.K. is not asking Moscow to extradite the men because Russian law forbids extradition of the country's citizens.
"We have, however, obtained a European Arrest Warrant which means that if either mean travels to a country where an EAW is valid, they will be arrested and face extradition on these charges for which there is no statute of limitations," Hemming said in a statement.
Britain plans to press its case against Russia at the U.N. Security Council on Thursday.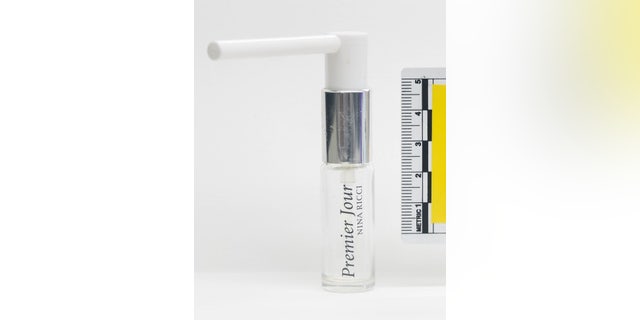 EX-RUSSIAN SPY SERGEI SKRIPAL'S POISONING: WHAT TO KNOW
The Skripals' poisoning ignited a diplomatic confrontation in which hundreds of envoys were expelled by both Russia and Western nations. But there is limited appetite among Britain's European allies for further sanctions against Moscow.
Britain's security minister Ben Wallace said Putin and his government "controls, funds and directs" the military intelligence unit known as the GRU.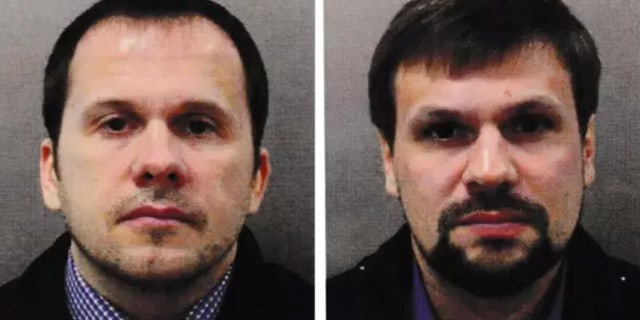 He told the BBC that Britain would "push back the Russian malign activity" with "whatever means we have within the law and our capabilities."
He said Britain would "challenge the Russians in both the overt and the covert space, within the rule of law and in a sophisticated way."
Fox News' Travis Fedschun and the Associated Press contributed to this report.