Kosovo prime minister seeks parliamentary support for draft deal with Serbia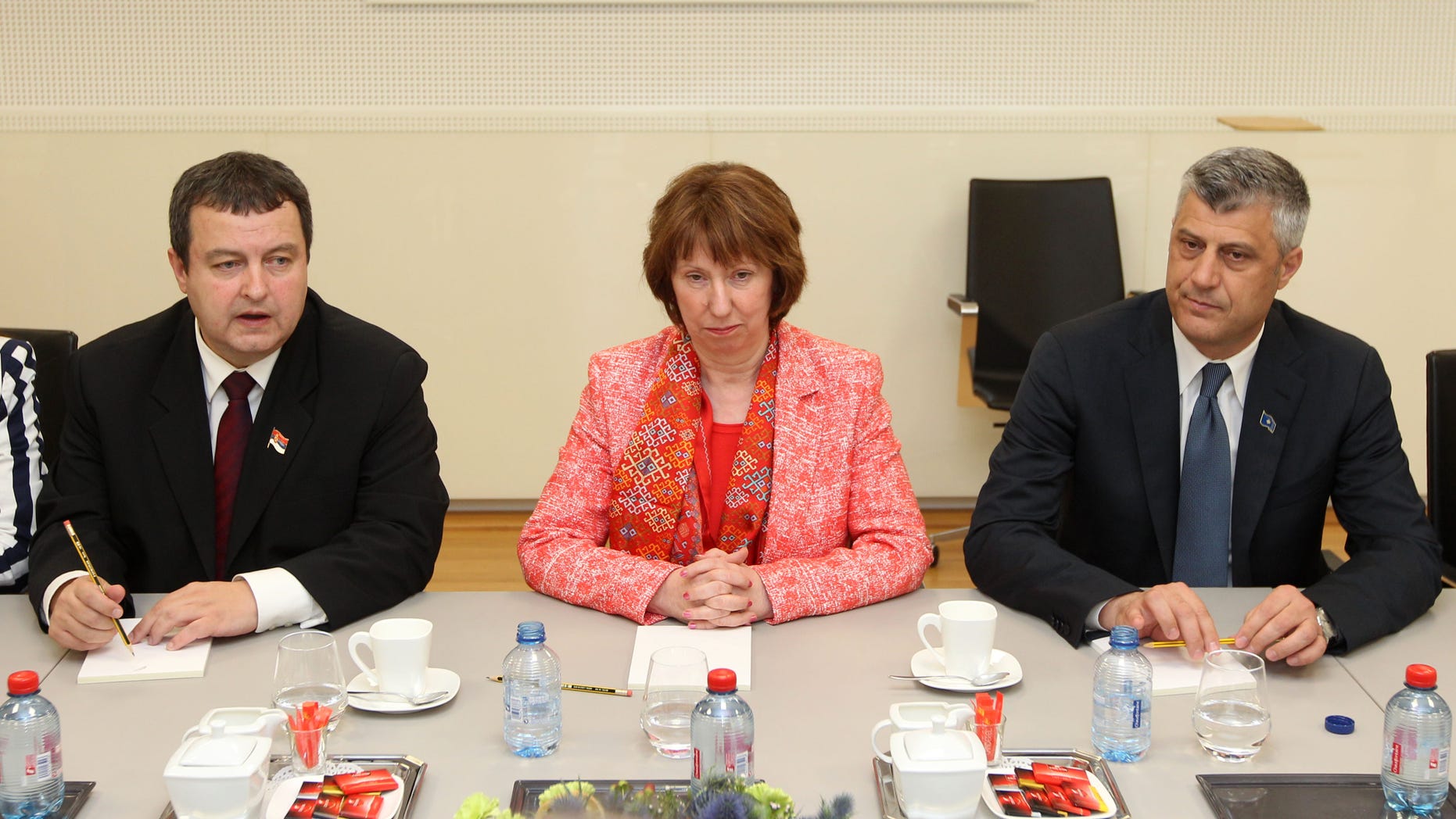 PRISTINA, Kosovo – Kosovo's prime minister has called for an urgent parliamentary session to back a potentially historic deal with Serbia brokered by the European Union.
Hashim Thaci has appealed to the 120-seat legislature to "make the right decision" and support an effort to normalize relations with Serbia. The session has been called for Sunday evening. A formal agreement that could be signed next week needs to be ratified by parliament.
Friday's deal, announced in Brussels, followed months of tense negotiations between Thaci and Serbian Prime Minister Ivica Dacic.
The agreement would allow Serbs to police and manage the north of Kosovo, which is inhabited predominantly by ethnic Serbs, in exchange for nominal recognition of the authority of the Kosovo government.
Serbia rejects Kosovo's 2008 secession.