Kirsty Maxwell's family says critical evidence destroyed by police after she fell to her death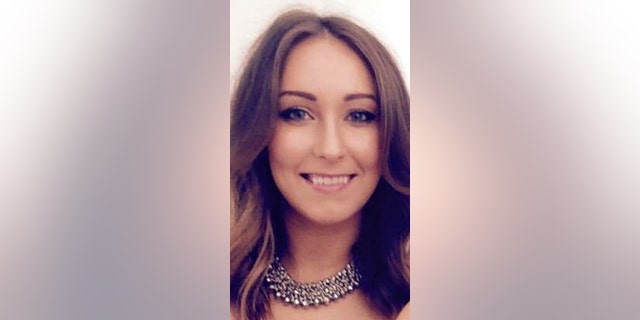 The family of Kirsty Maxwell, a Scottish woman who fell to her death from a Spanish hotel last year, claimed Spanish authorities destroyed the clothing she wore the night of her death.
Family members believe the clothing may have held critical clues to her mysterious death – but, they said, investigators destroyed any chance of collecting DNA material the clothes may have had.
Maxwell, 27, of Livingston, West Lothian, was found dead on April 29, 2017, after plunging from the 10th floor of Apartmentos Payma hotel in Benidorm, Spain. The clothing she wore on the night she died, a pink shirt and denim skirt, were destroyed by Spanish authorities and "never tested for DNA,' Sky News reported.
"It's not the first time we have been shocked by something regarding Kirsty's case," Adam Maxwell, Kirsty's husband, said in a press conference.
"It is very sad and shocking for the family as this is another thing we have been let down by the authorities," he continued. "For them to treat Kirsty's death in this way, we cannot accept it."
MESSAGE IN A BOTTLE FROM SCOTLAND FOUND ITS WAY TO FLORIDA MORE THAN 30 YEARS LATER
Maxwells' family has previously said they believed Kirsty's death was suspicious.
On the night of the Scottish woman's death, Kirsty was with friends at the hotel celebrating a bachelorette party. She was reportedly searching for her friends in the hotel when she walked into a room with five men from Nottingham, Britain, inside. Her family believes Kirsty tried to leave the room for some reason and attempted to escape through the window but plunged to her death.
The four men in the room have been questioned in the probe, the BBC reported. A fifth British man was arrested but has since been released.
Maxwell's family called the investigation by Spanish authorities "negligent and reckless" and have employed former detective David Swindle to help with the probe.
EXTERMELY RARE 'GHOSTLY' WHITE STAG SPOTTED IN SCOTLAND
Swindle said the discovery of Maxwell's clothes being destroyed "indicates serious shortcomings in the investigation into Kirsty's death."
"We have to ask, how many more processes were not done to examine what happened to Kirsty?" Swindle said. "It's shocking that there has been irretrievable loss of evidence, and also, the lack in empathy towards Kirsty's family."
He said it's a basic investigative step to test the clothes of a person who died under questionable circumstances.
"From my experience as a senior investigating officer," he said, "this is the most important part of an investigation – starting with the victim and what the victim was wearing."