Kim Wall, missing Swedish journalist, died on home-built submarine, inventor reportedly tells cops
The owner of a home-built submarine recently told investigators that missing Swedish journalist Kim Wall died aboard his craft during an unspecified accident and he buried her at sea -- but then concocted a story alleging his sub malfunctioned, Danish police said Monday.
Peter Madsen will continue to be held on preliminary manslaughter charges, according to Copenhagen police, who declined to provide more details.
Wall, a 30-year-old journalist who was seen departing with Madsen shortly before the submarine UC3 Nautilus sank, disappeared more than a week ago.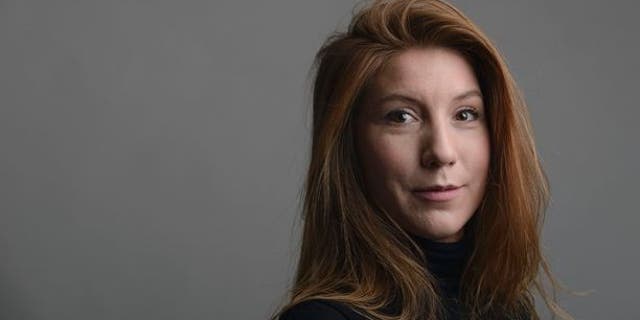 Madsen, 46, was the lone survivor after his 40-ton homemade Nautilus sub foundered off Denmark's eastern coast on Aug. 10. He was arrested hours after he was rescued, hit with preliminary manslaughter charges in the death of Wall.
Madsen has maintained his innocence and told a local television station last week the sub sank due to technical issues.
"I was toying with various things on the submarine and then an error occurred," he told TV2.
But officials soon came to believe the sub was sunk on purpose.
What is likely the last picture taken of Wall showed the freelance journalist, smiling, aboard the sub and standing alongside Madsen, whose back is turned, just before the Nautilus departed on its ill-fated voyage.
Wall, who was based in Brooklyn, N.Y., had been writing about Madsen and the Nautilus at the time of the incident.
Wall's family previously told The Associated Press that Kim worked in many dangerous places as a journalist, but it was unimaginable that "something could happen...just a few miles from the childhood home."
Wall freelanced for publications such as the New York Times, The Guardian and Vice magazine.
She studied at the Sorbonne university in Paris and the London School of Economics.
She also received a master's degree in journalism from Columbia University in New York in 2013.
The Associated Press contributed to this report.