Kim Jong Un's hard currency expected to run dry by October, South Korean lawmaker says
Kim Jong Un's cash flow is expected to run dry by October if international sanctions continue crippling his regime's economy, a South Korean lawmaker said Wednesday, following months of rumors about North Korea's financial woes.
Kang Seok-ho, of the Liberty Korea Party, said during a meeting his assessment on North Korea's economy came from discussions with intelligence authorities, Yonhap News Agency reported. He also indicated Kim's attempt to extend an "olive branch" during the Pyeongchang Winter Olympics was the despot scrambling to keep his regime afloat.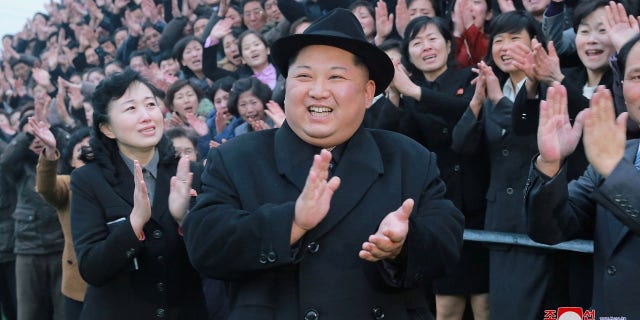 "I received an analysis that, if international sanctions against the North continue like this, all of North Korea's foreign currency earnings and overseas assets will be frozen, and its dollar [reserves] will dry up around October," Kang said. "At a time like this, our government should further strengthen cooperation with the international community on sanctions against the North."

KIM JONG UN'S SLUSH FUND RUNNING OUT OF FUEL AFTER NUMEROUS MISSILE, NUCLEAR TESTS, REPORT SAYS
Kang suggested South Korea should send a special envoy to Pyongyang to push for resumed talks between North Korea and the United States. Kim Jong Un's sister, Kim Yo Jong, extended an invitation to South Korean President Moon Jae-in to visit the North during her time at the Olympics.
Moon responded: "Let's create the conditions to make it possible."
Rumors about Kim's struggle to keep the North's economy afloat began earlier this year after he delivered his New Year's address by saying he was willing to send a delegation to the Winter Olympics. He also accepted South Korea's proposal for talks.
Two Chinese sources with ties to top North Korean government officials said in late January that Kim has nearly exhausted his slush fund because of his desire to conduct missile and nuclear tests, Radio Free Asia reported. When it's not  his weapons, Kim is funding vanity projects such as the highly-promoted Masikryong Ski Resort.
"Due to Kim Jong Un's extravagant spending, the slush fund from his father, Kim Jong Il, is running out," one of the sources told the news agency. "It won't be easy to control North Korea's high-level executives, who are [cunning] like raccoons."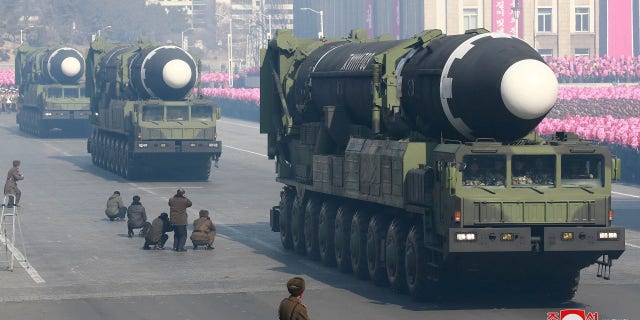 Around 100,000 North Koreans working abroad also send back around $500 million in earnings annually, Radio Free Asia reported, citing a U.N. estimate.
WHAT KIM JONG UN'S SISTER REALLY MEANS WHEN CALLING FOR NORTH AND SOUTH 'UNIFICATION'
"I heard them worrying about insufficient funds in Office No. 39 a number of times," the source added, noting four of the six nuclear tests carried out by North Korea have been done under Kim's watch. The dictator, infamously dubbed "little rocket man" by President Trump, has also overseen 20 missile tests.
Kim Yo Jong embraced "smile diplomacy" during her three-day visit to South Korea, charming the press and pushing for "unification" -- which to her meant her brother's regime ruling the entire Korean peninsula.
Fox News' Greg Norman contributed to this report.