Kim Jong Un's cheerleading wife rises in ranks to achieve first lady title
NEWYou can now listen to Fox News articles!
Once a member of North Korea's "army of beauties" cheerleading squad and a former pop singer, Kim Jong Un's wife will be called the "revered first lady" for the first time since marrying the despot nearly a decade ago.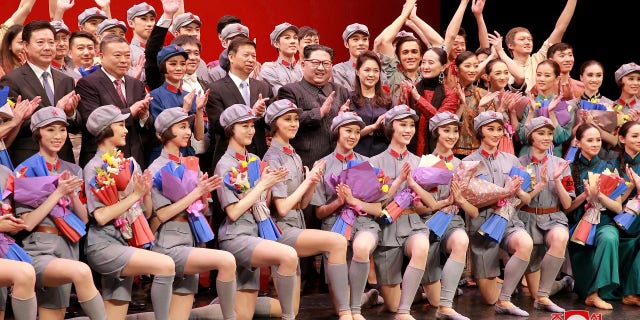 Ri Sol Ju's new title was revealed earlier this week when she attended a performance by the National Ballet of China in Pyongyang's Mandusae Art Theater. The state-run Korean Central News Agency referred to Ri as the "revered first lady" after her first solo public appearance at an event, Chosun Ilbo reported.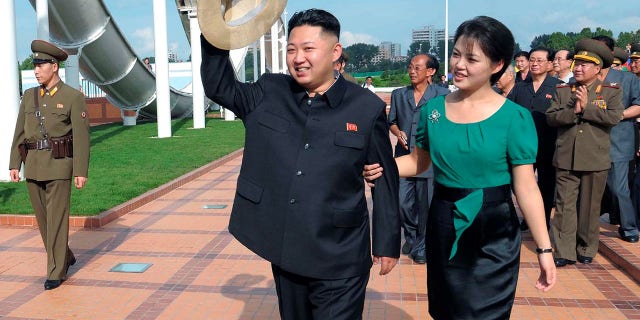 The wives of North Korean despots are usually referred to as "comrade." The only other time North Korean state media used the title "revered first lady" was for Kim Jong-ae, the wife of late-leader and North Korea founder Kim Il Sung, according to the report.
NORTH KOREA'S FIRST LADY RI SOL-JU REMAINS A MYSTERY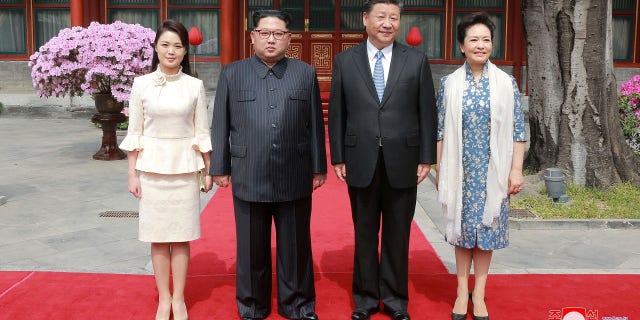 A researcher said Kim's new title for his wife is a way to make the despot and his wife a more traditional "first couple" so Kim appears like "the leader of a normal nation."
"Ri Sol-ju is playing a suitable role in repackaging Kim Jong-un as the leader of a normal nation. This sets her up to play the role of first lady in summits with South Korea and the U.S.," the researcher told Chosun Ilbo.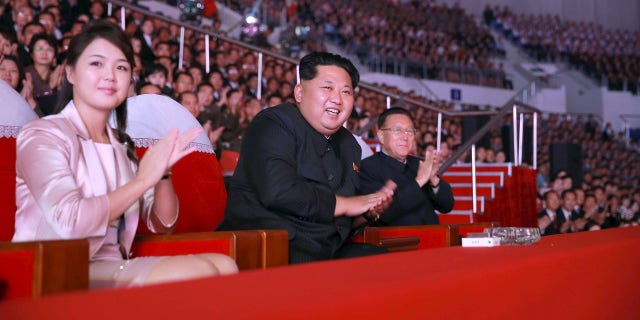 Ri has remained mostly in the background, always appearing by Kim's sides until this week. She traveled to Beijing, China in late March with Kim to meet with Chinese President Xi Jinping and sometimes appeared in propaganda photos during "field visits" at North Korean factories.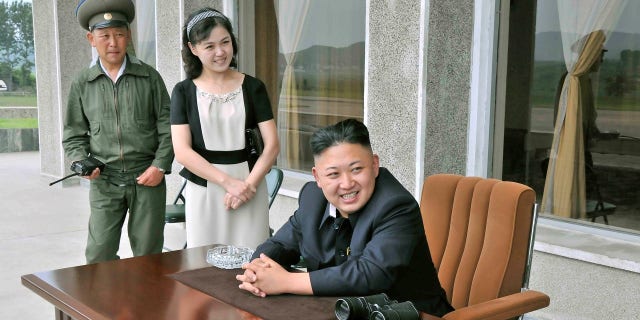 Ri was reportedly a singer and part of the regime's cheerleading squad before secretly marrying Kim sometime between 2009 and 2010. She was only identified as the despot's wife in 2012 and the couple is believed to have three children — though none of them have been pictured in public.