Kim Jong Un killed uncle, half-brother over 'China coup plot,' report says
North Korean leader Kim Jong Un reportedly had his uncle executed and his half-brother killed in a daring airport assassination earlier this year after learning about a Chinese-backed plan to have him ousted, a Japanese magazine claimed.
Kim took power in 2011 after his father, Kim Jong Il, died. In six years, the leader purged senior officials and relatives allegedly plotting to overthrow him and his regime.
Kim's uncle, Jang Song Thaek, was executed in 2013 when he was accused of being a "traitor" and committing a series of "hideous crimes." His exiled half-brother, Kim Jong Nam, died this year when two women smeared his face with the banned VX nerve agent in Kuala Lumpar airport in Malaysia. Two women are being charged in his death, although they claim they were duped into thinking they were playing a harmless prank for a hidden-camera TV show.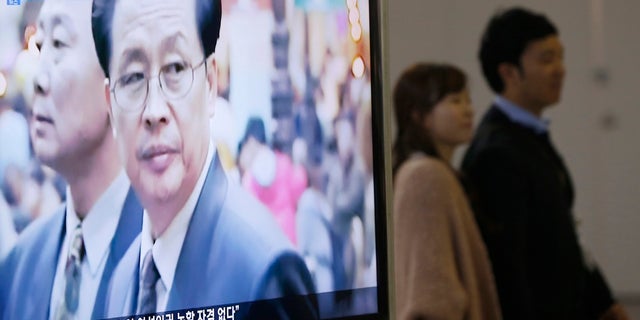 NORTH KOREA'S LATEST PROPAGANDA PUTS TRUMP IN CEMETERY
North Korea never acknowledged the half-brother's death, but a report by the Japanese magazine Nikkei Asian Review claimed the leader had both relatives killed because of a coup concocted a year after he came to power, Sky News reported.
The magazine cited three sources who said Jang met with then-Chinese President Hu Jintao in August 2012 and "proposed a plot to oust Kim Jong Un and replace him with his elder half-brother," with China's support.
Hu reportedly didn't give Jang a clear answer, and Zhou Yongkang, Kim's ally in the Chinese government, informed the North Korean leader about the plot. Kim then "flew into a rage" around the time when Jang was executed, whom he branded "worse than a dog" and a "despicable human scum."
KIM JONG UN'S NORTH KOREA: BRINGING THE WORLD TO THE BRINK
While Kim Jong Nam was not thought to be seeking influence, his position as eldest son of the family that has ruled North Korea since its founding could have made him appear to be a threat. Kim Jong Nam had also spoken out publicly against his family's dynastic control of the nuclear-armed nation.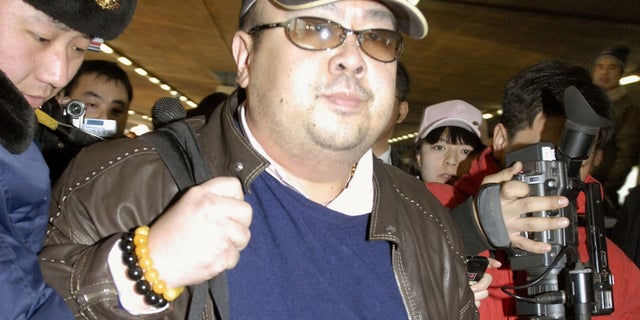 Zhou was sentenced to life in jail in China after being charged with bribery, abuse of power and "intentionally leaking state secrets."
China has been pressured to take a more aggressive approach to contain North Korea's missile program. Earlier this month, China issued an order to carry out the United Nations sanctions imposed on the volatile regime.
The Japanese magazine claimed Kim has an "intense mistrust" of China after learning about the coup.
The Associated Press contributed to this report.