Kim Jong Un claims North Korea has a hydrogen bomb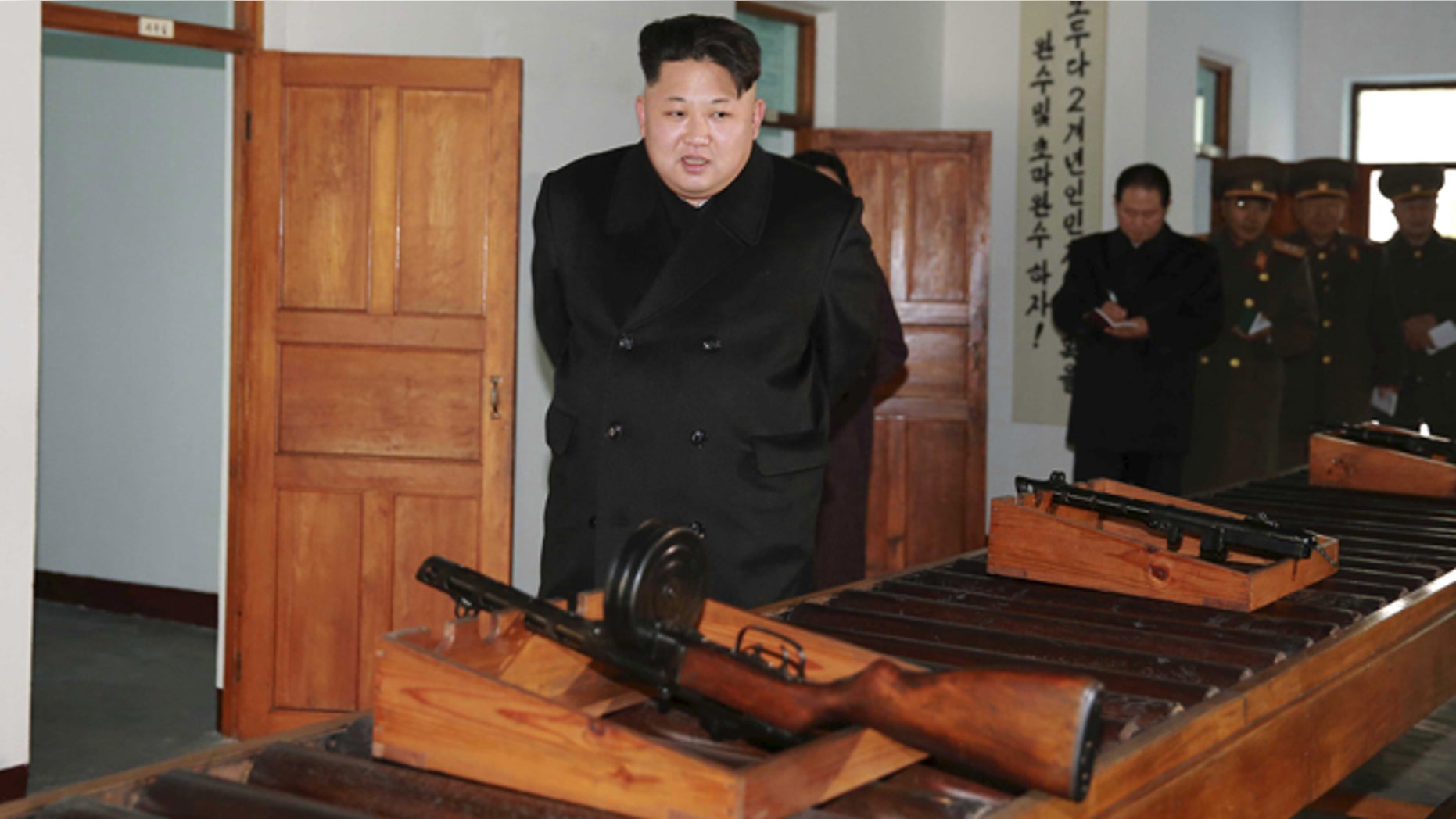 North Korean leader Kim Jong Un claimed his scientists have developed a hydrogen bomb, state media reported Thursday, in a boast immediately met with skepticism by experts.
Kim said his family "turned the DPRK into a powerful nuclear weapons state ready to detonate a self-reliant A-bomb and H-bomb to reliably defend its sovereignty and the dignity of the nation", the official KCNA news agency reported, according to Sky News.
The claim was made while Kim was visiting the Phyongchon Revolutionary Site, a museum dedicated to his grandfather Kim Il Sung.
It came hours before the U.N. Security Council was scheduled to meet to address the dire situation in North Korea.
Hydrogen bombs, also known as thermonuclear bombs, can unleash a far more powerful blast than an atomic bomb, but South Korea's intelligence agency said there is no evidence that North Korea has the technology to make one.
"I think it's unlikely that they have an H-bomb at the moment, but I don't expect them to keep testing basic devices indefinitely either," Jeffrey Lewis, from the California-based Middlebury Institute of International Studies, told Sky News.
North Korea claimed five years ago that it had successfully developed fusion technology needed to make a hydrogen bomb. The reclusive country claims it has already tested three atomic bombs and has successfully miniaturized a nuclear warhead to mount on a ballistic missile.
U.S. Ambassador to the U.N. Samantha Power, who is the president of the U.N. Security Council, will chair a meeting Thursday afternoon in hopes of sending an unequivocal message to the totalitarian regime in Pyongyang that it must end its systematic, widespread and gross human rights violations.
The Security Council meeting is only the second time the dire human rights situation in the hermit country has been discussed in the council, as Russia and China have resisted attempts to exert pressure on their ally North Korea.
In the damning 2014 U.N. Commission of Inquiry report, which Fox News reported on, the situation in the rogue nation was described as "without parallel in the contemporary world."
The report documented deliberate starvation, torture, executions, rape, forced labor, infanticide and other horrors the likes of which evoked memories of the Nazi concentration camps. As many as 120,000 men, women and children are said to be held in North Korean prison camps.
The U.N. report prompted the General Assembly to pass a resolution calling on the Security Council to hold Pyongyang accountable and to consider a referral of the human rights abuse to the International Criminal Court.
Fox News' Jonathan Wachtel contributed to this report.