Kim Jong Un briefs party leaders on future dialogue with US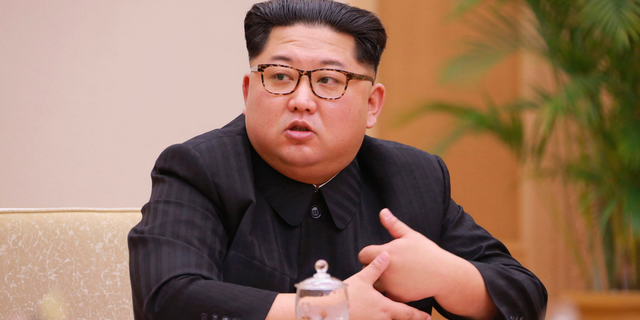 TOKYO – North Korea's official media say leader Kim Jong Un has briefed top ruling party officials on his vision for the future direction of dialogue with the United States and his upcoming summit with South Korea's president.
The official Korean Central News Agency reported Kim gave his "profound analysis and appraisal" of the prospects for North Korea-U.S. dialogue at a meeting of the Politburo of the ruling party's Central Committee. The meeting was held on Monday.
Tuesday's report did not mention plans for Kim to hold a summit with President Donald Trump in May or June, but it suggests Pyongyang is preparing for the meeting.
Kim is scheduled to meet first with South Korean President Moon Jae-in on April 27 in the Demilitarized Zone that divides the Koreas.