Killer Of Los Angeles TSA Agent Gerardo Hernandez Indicted On First-Degree Murder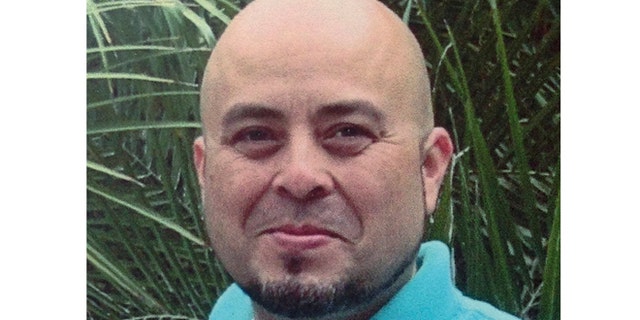 LOS ANGELES (AP) – A federal grand jury indicted a man Tuesday on a first-degree murder charge and 10 other felonies in a deadly Nov. 1 shooting spree at the Los Angeles International Airport.
The indictment in U.S. District Court in Los Angeles accuses Paul Anthony Ciancia of killing Transportation Security Administration Officer Gerardo Hernandez "willfully, deliberately, maliciously, and with premeditation and malice aforethought" and targeting two other TSA officers.
The indictment says Ciancia, 23, "committed the offense after substantial planning and premeditation to cause the death of a person and to commit an act of terrorism."
If convicted, he could face the death penalty.
Ciancia is charged with attempted murder in the shooting of officers Tony Leroy Grigsby and James Maurice Speer. He's also charged with committing acts of violence against people at an international airport, including a passenger, teacher Brian Donovan Ludmer, who was also wounded and underwent surgery for his injuries.
Investigators say Ciancia had a vendetta against the federal government and targeted TSA officers when he pulled a semi-automatic rifle from a bag and started shooting. Ciancia was wounded by airport police as passengers scrambled to safety.
It was not the first shooting at LAX. On July 4, 2002, a limousine driver opened fire at the airport's El Al ticket counter, killing an airline employee and a person who was dropping off a friend at the terminal. Police killed the man.
The TSA officer shot at LAX airport was the first ever killed in the line of duty, union and TSA officials said. At least three other TSA officers were also injured, said J. David Cox Sr., national president of the American Federation of Government Employees.
The officer who was killed was a behavioral detection officer, Cox said. Those officers are stationed throughout the airport looking for suspicious behavior, he said.
Based on reporting by The Associated Press.
Follow us on twitter.com/foxnewslatino
Like us at facebook.com/foxnewslatino