Kerry, Netanyahu to meet in Europe to discuss Israeli-Palestinian tensions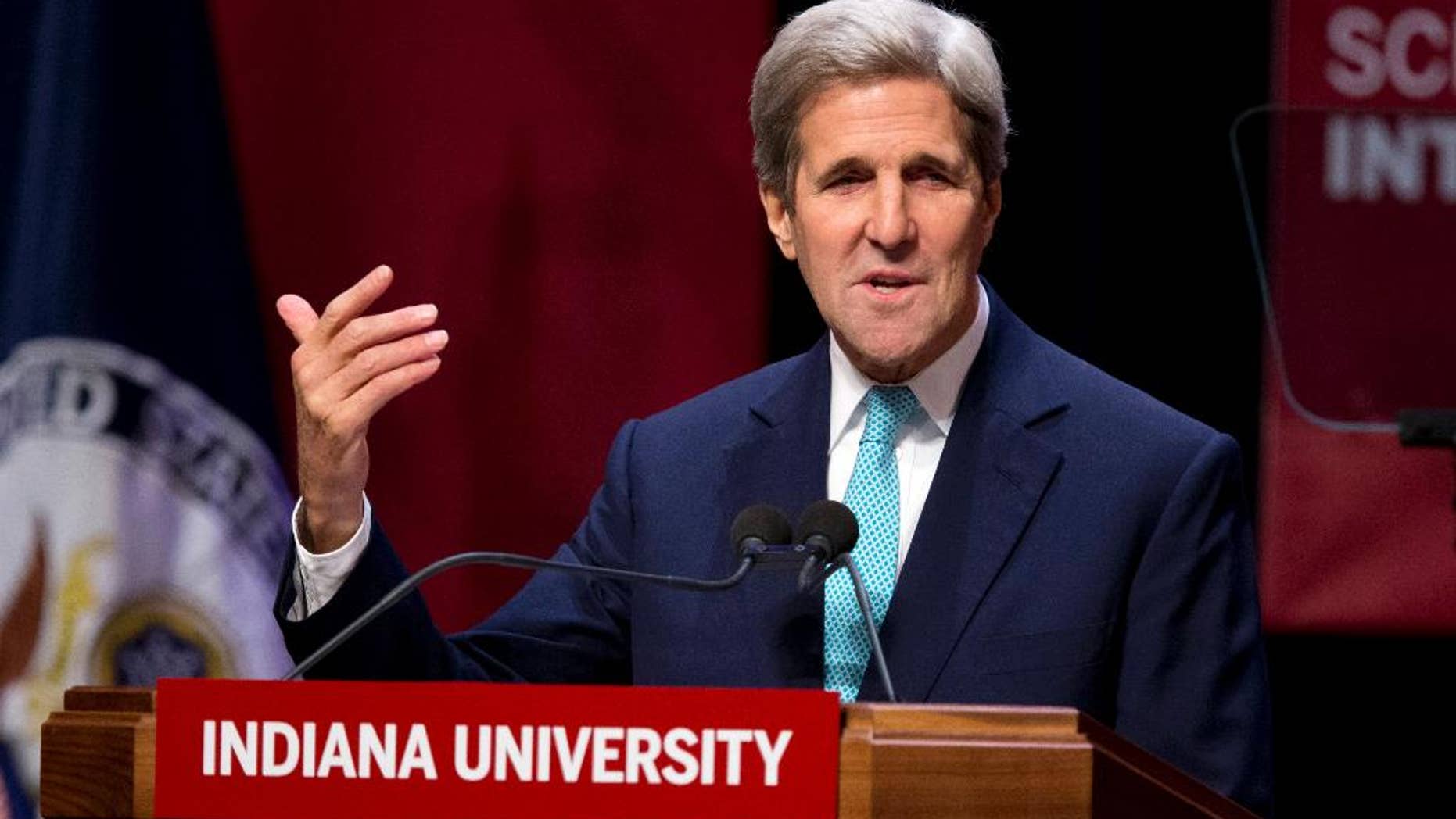 MILAN – U.S. Secretary of State John Kerry plans to meet with Israeli Prime Minister Benjamin Netanyahu next week in Europe to discuss easing Israeli-Palestinian tensions.
The State Department says Kerry and Netanyahu discussed plans to meet during a phone call Friday as Kerry flew from Washington to Milan on an unrelated trip.
The department describes the call as "productive" and says it focused on ways to end ongoing violence. An official says Kerry reiterated U.S. condemnation of terrorist attacks against Israelis and reaffirmed Israel's right to defend its citizens.
The State Department says Kerry spoke Thursday with Palestinian leader Mahmoud Abbas and emphasized the need to avoid further violence and prevent inflammatory rhetoric, accusations and actions that increase tensions.