Kenyan vice president asks ICC for trial adjournment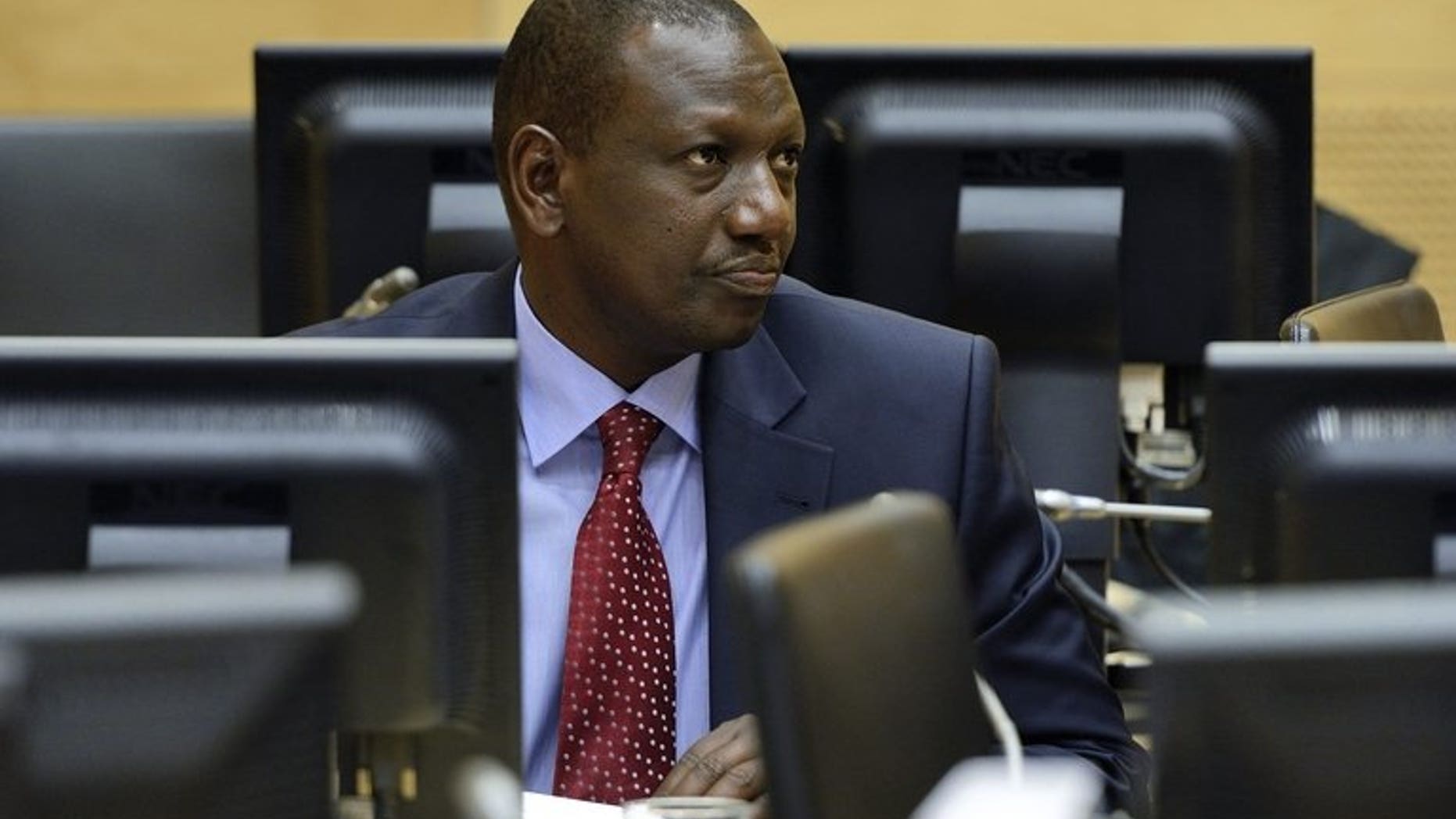 NAIROBI (AFP) – A lawyer for Kenyan Vice President William Ruto asked the International Criminal Court on Sunday to adjourn his trial for crimes against humanity because of the deadly militant attack on a Nairobi shopping mall.
"The defence for Mr William Samoei Ruto urgently requests... the trial chamber adjourn the trial proceedings in this case in order that Mr Ruto can return to Kenya to deal with an ongoing and extremely serious matter of national security," the request from his lawyer said.
Ruto is currently in The Hague where he is defending himself against charges of masterminding some of the 2007-08 post-election violence that left over 1,000 people dead and several hundred thousand displaced.
"In view of the seriousness of the situation and the fact that it is ongoing, the defence respectfully prays that a decision is rendered on this request today on an expedited and urgent basis," the request said.
"Mr Ruto... is required to return to Kenya to discharge his ordinary constitutional duties which include participating in security briefings and consultations and involvement in other on??going and very sensitive national security investigations," it added.
Ruto, 46, and his co-accused, Kenyan radio boss Joshua arap Sang, 38, stand accused of stoking the worst violence in the east African country since independence in 1963.
President Uhuru Kenyatta is also charged with crimes against humanity, and his trial is due to start in November.