Kenyan lawmaker, body guards and driver killed by gunmen in the capital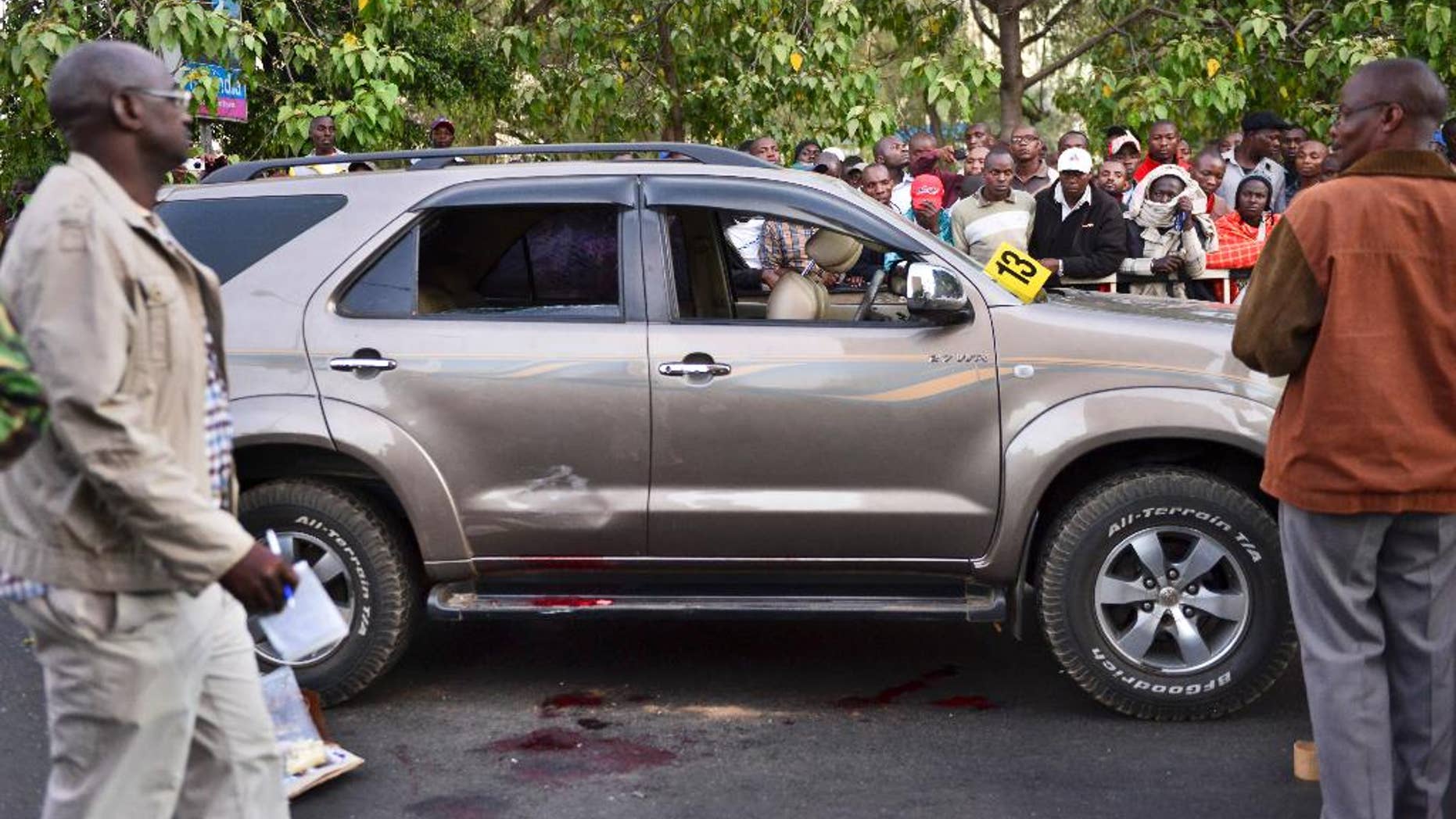 NAIROBI, Kenya – Kenyan police say a lawmaker has been shot and killed on a street in the capital, Nairobi, by masked gunmen.
Nairobi Central Police Chief Paul Wanjama said the lawmaker, George Muchai, was killed alongside his two bodyguards and a driver after they stopped to buy a newspaper from a vendor early Saturday. He said the gunmen then sped away in their car.
The killings are likely to stoke insecurity fears in Kenya, which has also been dealing with occasional terrorist attacks mounted by Islamic militants seeking revenge over Kenyan military involvement in Somalia.
Former Prime Minister Raila Odinga said in a statement that Kenya "is bleeding and an atmosphere of fear and hopelessness is spreading" across the country.